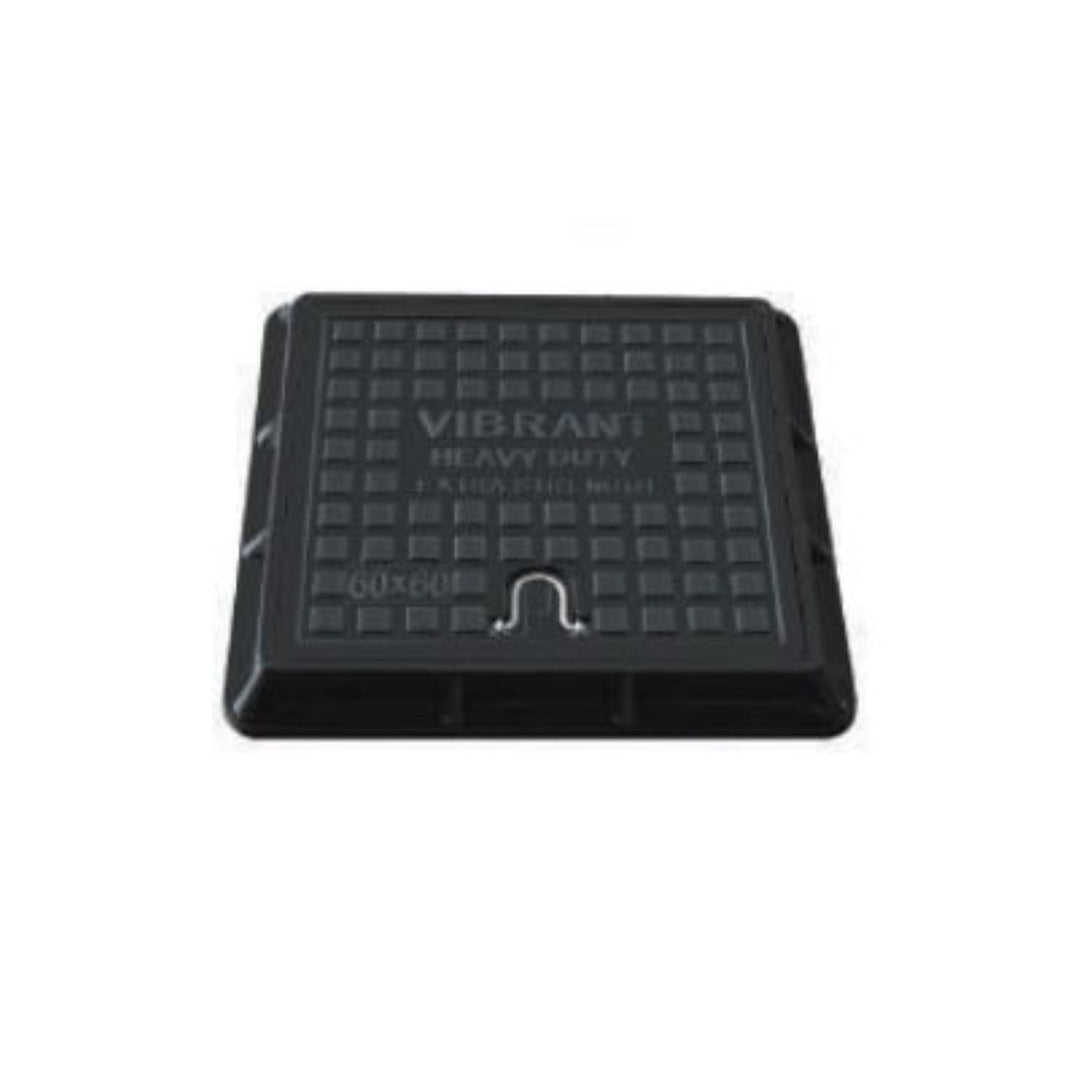 Vibrant HD Fiber Manhole Cover - 60 X 60, Black
Delivery by 2-3 Days
Cash On Delivery
7 Days Returnable
15+ Years Of Trust
15+ Branches
Note: This product is a marketplace product, it's availability and delivery time will be inform you, when you place an order or you can check by contacting us through whatsapp or by call.
Description
Specifications
Reviews
Description
Specifications
Reviews
Vibrant HD Fiber Manhole Cover is a durable and high-quality material designed to cover manholes in various applications. It is known for its vibrant appearance and enhanced features. It is made from high-density fiber composite (HDFC), which is a strong and lightweight material. HDFC offers an excellent strength-to-weight ratio, making it suitable for heavy-duty applications.

The Vibrant HD Fiber Manhole Cover is designed to withstand heavy loads. It has a load-bearing capacity that can support vehicles, pedestrians, and other static or dynamic loads. It typically features a textured surface pattern that provides slip resistance, ensuring safe passage for pedestrians and vehicles. The pattern helps prevent accidents due to slips and falls.

The manhole cover is available in a vibrant black color, which adds an aesthetic appeal to the surroundings. The 60 x 60-inch size is suitable for large manholes. The cover is designed for easy installation and removal, allowing for efficient maintenance and access to the manhole when needed. Vibrant HD Fiber Manhole Cover is known for its durability and longevity. It is resistant to corrosion, weathering, and chemicals, making it suitable for use in various environments.

Features

It is easy to handle the manhole cover.

Locked Facility Available In Manhole Cover with Hinges.

Suitable for commercial, residential, and municipal applications.

This kind of cover will not be corroded by rainwater or moving vehicles and comes with appropriate fitting.
Brand : Vibrant

Type : Manhole Cover

Material : Fiber

Color : Black

Shape : Square

Size : 60 X 60

Quantity : 1 Pcs