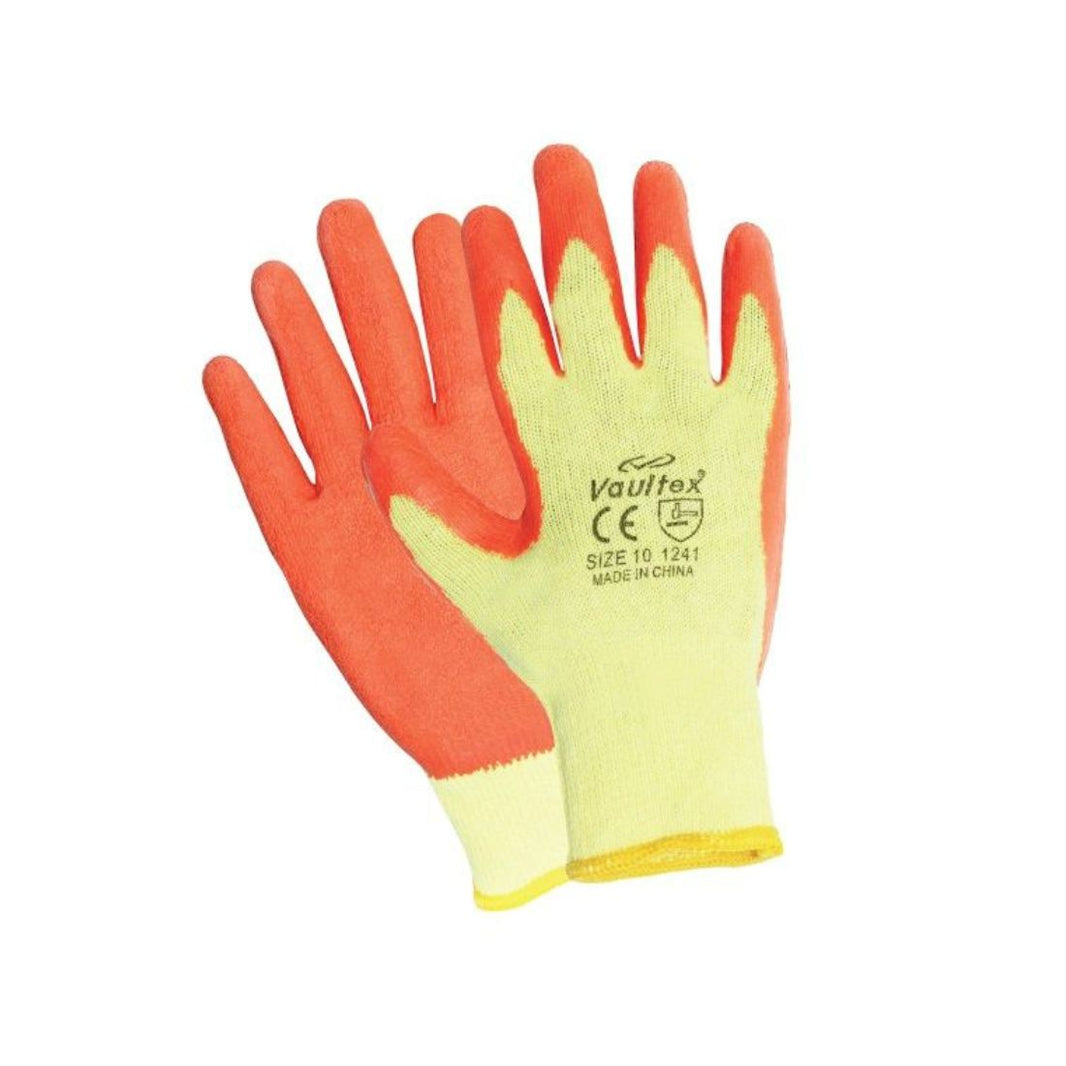 Vaultex OGL Latex Coated Gloves - Orange
Delivery by 2-3 Days
Cash On Delivery
7 Days Returnable
15+ Years Of Trust
15+ Branches
Note: This product is a marketplace product, it's availability and delivery time will be inform you, when you place an order or you can check by contacting us through whatsapp or by call.
Description
Specifications
Reviews
Description
Specifications
Reviews
Vaultex OGL Latex Coated Gloves are a type of protective gloves commonly used in various industries and applications. These gloves are coated with a layer of latex on the palm and fingers, providing enhanced grip and protection against abrasions, cuts, and punctures. The bright orange color helps improve visibility, making them suitable for tasks where hand signaling or visibility is crucial.

Vaultex Safety gloves feature a durable latex coating on the palm and fingers, offering excellent grip and dexterity. Latex provides a good balance of flexibility and strength. The latex coating acts as a protective barrier, guarding against common hazards such as abrasions, cuts, and punctures. 

The textured latex surface enhances grip, allowing for better control and handling of objects. This feature is particularly useful in applications where a secure grip is essential. The bright orange color of the gloves enhances visibility, making them easily noticeable in various work environments. 

Vaultex OGL Latex Coated Safety Gloves are designed to provide a comfortable fit and flexibility. This allows for extended wear without compromising hand dexterity, reducing hand fatigue during prolonged use.

Features

Flexible And Comfortable.
Good Grip & Breathability.
Elastic Wristband.
Anti-Slip And Penetration Resistance.
Suitable For Mechanical And Low-Temperature Environments.
Brand : Vaultex

Type : Latex Coated Gloves

Model : OGL

Color : Orange/Yellow

Coating : Latex

Finish : Crinkled

Application : Suitable For Mechanical And Low- Temperature Environments.