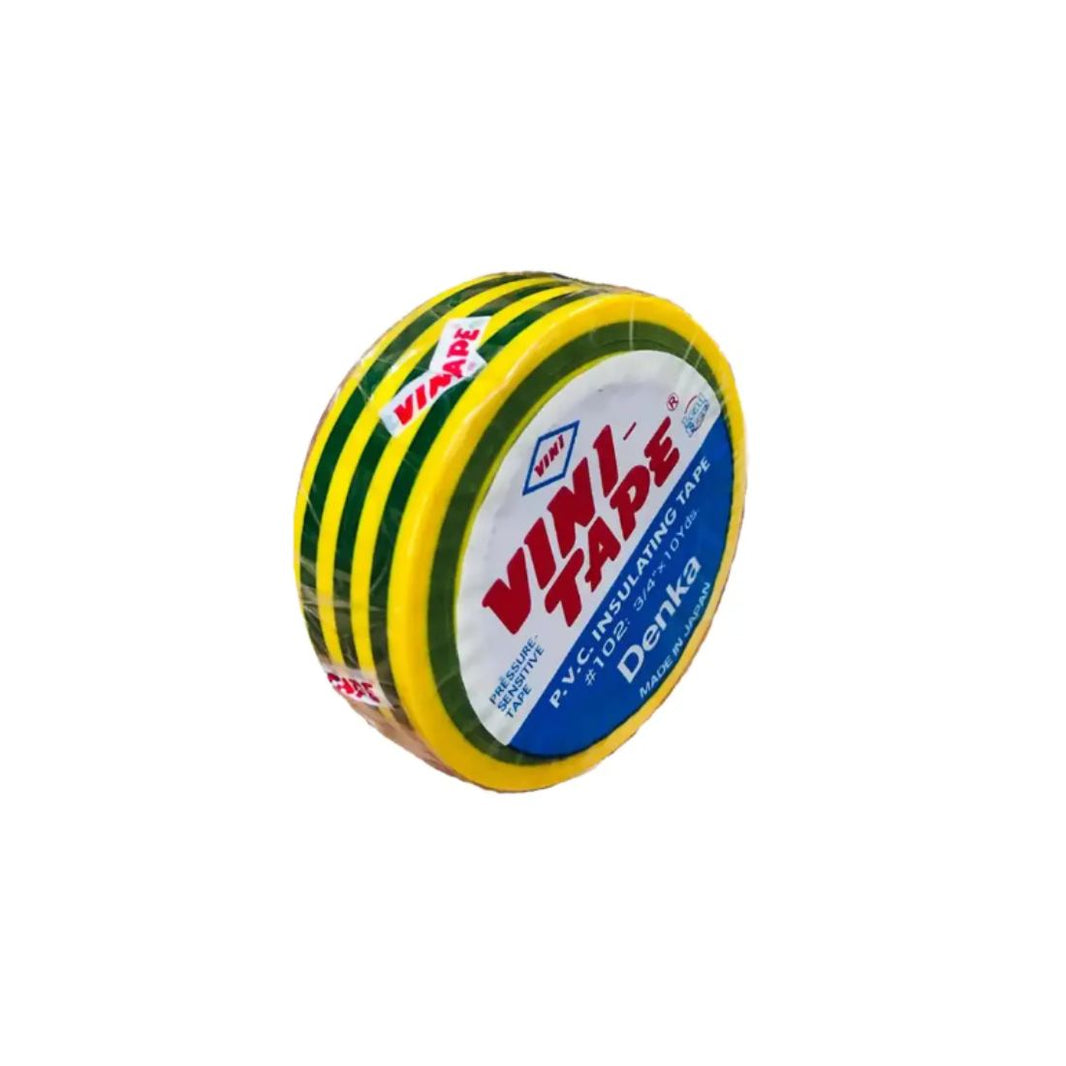 Vini PVC Insulation Tape, 10 pcs - Yellow & Green
Cash On Delivery
7 Days Returnable
15+ Years Of Trust
15+ Branches
Description
Specifications
Reviews
Description
Specifications
Reviews
Vini PVC Insulation Tape is a type of electrical tape that is commonly used to insulate and protect electrical wires and other components. It is a durable and flexible tape that is designed to provide a secure and long-lasting hold, even in harsh environments.

This adhesive tape comes in a pack of 10 and is in the colors yellow and green. These colors are commonly used in electrical wiring for ground wires and other applications.

Vini Tape is a good quality electrical tape and has excellent resistance to corrosion. Due to an elastic tape backing and high-quality design of the adhesive, the tape shall be applied to not only conform and produce a uniform coverage in the long term but also prevent flagging. The high quality of Vini Tape provides to relieve your amount of repair work.


 

Features

This is a Lead-Free & Non-DOP environmental electrical tape for all wire and cable joints rated up to 600V.
Easy to cut for a special process in the side of the tape.
It is cold resistant and can withstand temperatures up to 80A°C and environmentally friendly pressure-sensitive adhesive.

Caution

It is important to note that when using any type of electrical tape, it is crucial to follow proper safety precautions and to use the sticky tape only for its intended purpose. Additionally, it is recommended to ensure that the surface to which the insulation tape is being applied is clean and free of any dust or debris, as this can affect the tape's ability to adhere properly.
Brand : Vini

Type : PVC Insulation Tape

Model : 3/4 x 10Yad.

Design : Striped

Color : YELLOW & GREEN

Quantity : 10Pcs