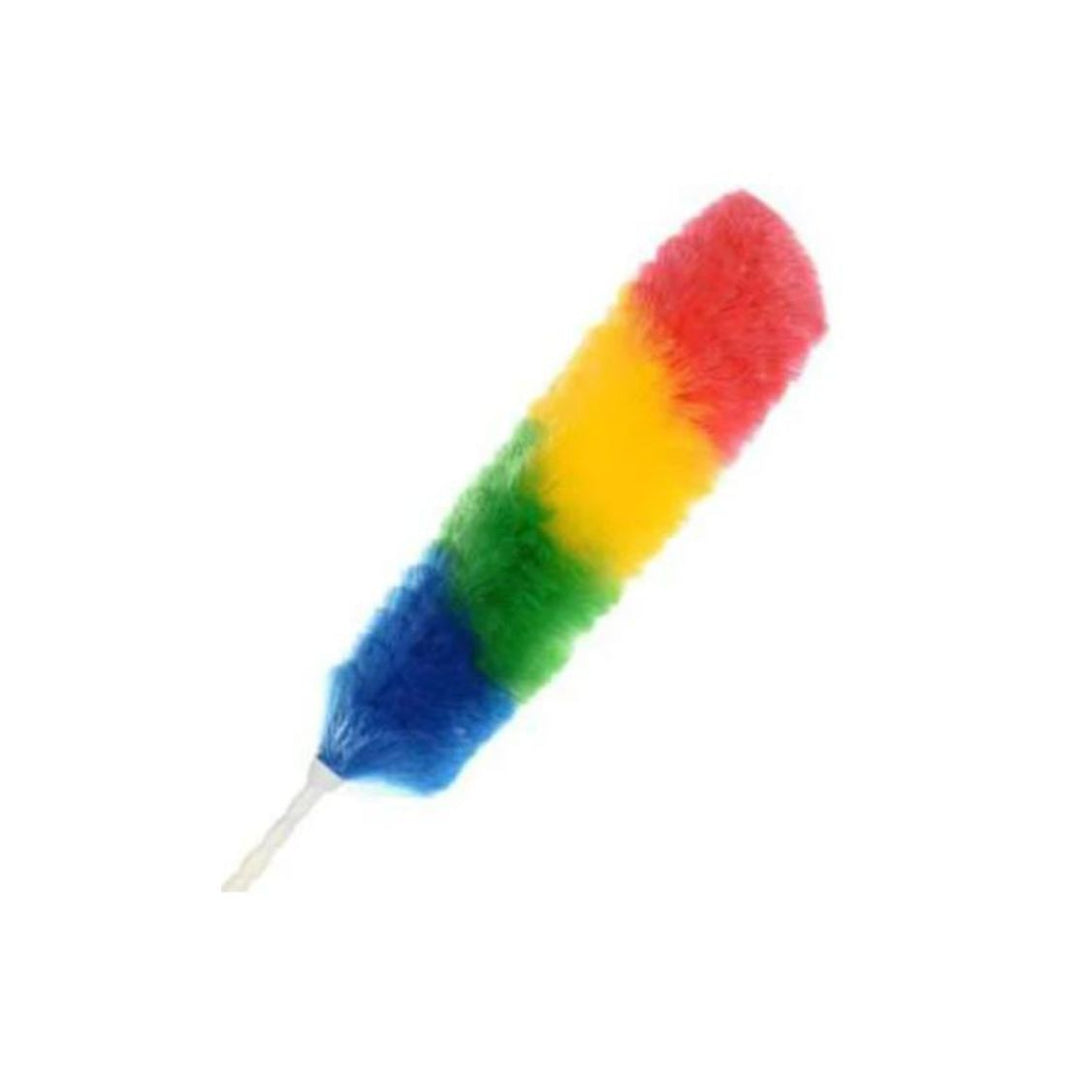 Hygiene System Kitchen And Home Colorful Duster
Delivery by 2-3 Days
Cash On Delivery
7 Days Returnable
15+ Years Of Trust
15+ Branches
Note: This product is a marketplace product, it's availability and delivery time will be inform you, when you place an order or you can check by contacting us through whatsapp or by call.
Description
Specifications
Reviews
Description
Specifications
Reviews
Hygiene System Kitchen And Home Colorful Duster is a practical and stylish cleaning tool used to remove dust and dirt from various surfaces. It is designed to make cleaning chores more enjoyable and add a touch of vibrancy to your household tasks.  The duster is typically made from soft and gentle materials that attract and trap dust effectively. Common materials include microfiber, cotton, or a combination of both.

The handle of the duster is usually made of lightweight and durable materials, such as plastic or metal, allowing for easy maneuverability and reach. It is suitable for use on various surfaces, including kitchen countertops, furniture, shelves, electronic devices, and more. The duster itself should be easy to clean, either by handwashing or machine washing, depending on the material.

Features


Just wipe gently across furniture and other things, and the static charge will pull in the dirt like a magnet.

The soft fibers conform to any surface and spread out to cover a maximum amount of surface. The fluffy, synthetic material is safe for any surface of the material and will lift up dust without any harm possible.

Rinse with water or wash with dish soap when dirty. Maintenance is simple, and because it washes clean when necessary, one duster will last for many years.

The perfect duster for household, auto, and commercial uses. 
Brand : Hygiene System

Item Name : Kitchen And Home Colorful Duster

Color : Multicolor