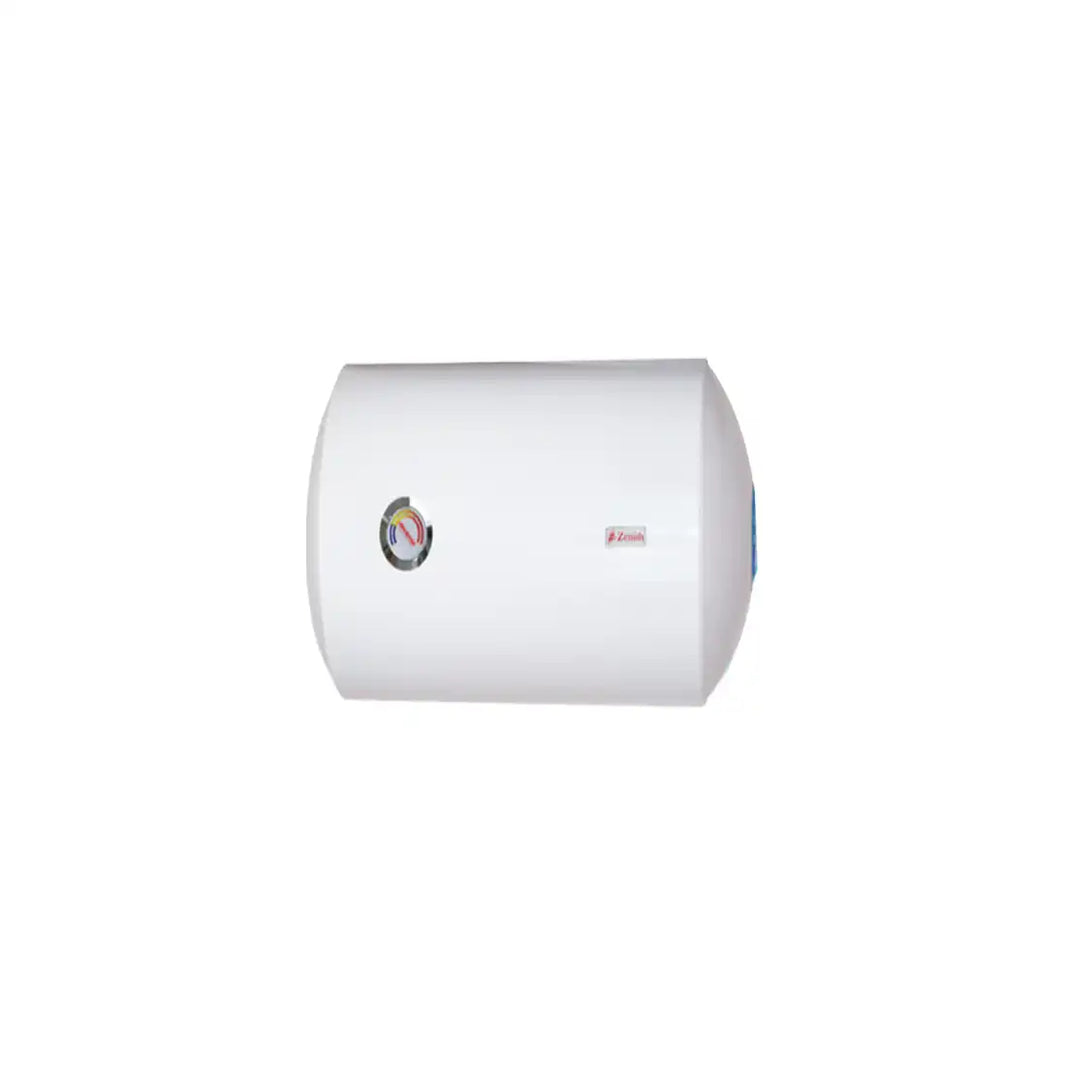 Zenith Electric Water Heater Horizontal ZT50H, 50 L - White
Cash On Delivery
7 Days Returnable
15+ Years Of Trust
15+ Branches
5 Years Warranty
Type:
Horizontal Water Heater
Description
Specifications
Reviews
Description
Specifications
Reviews
Storage Tank
The Zenith electric water heater has a Duraglass coating inside the steel tank which guarantees protection against corrosive & fungi formatting agents.
Polyurethane Foam
The dense honeycomb structure of the polyurethane foam helps to retain heat for an extended period of time, thus offering significant savings in electricity consumption.
Magnesium Anode
It prevents electrolytic corrosion, which in turn gives the water heater tank a longer life.
Heating Element
The immersion-type heating element is constructed from Nickel-Chromium resistance wire sheathed in the mineral filling, the whole being encased in a copper tube & sealed against moisture.
Outer Body
A Metal outer shell coated with a baked white gloss finish provides an elegant look & offers to the water heater.
Safety Valve


Zenith water heater

has a dual function of a non-return valve & pressure release.
Thermostat
An adjustable thermostat disconnects the water heater from the electric supply if water exceeds a pre-set temperature—a lasting protection against corrosion.
Brand : Zenith

Type : Water Heater

Model : ZT50H

Color : White

Capacity : 50 L

Installation : Horizontal

Power : 1.2kw

Voltage : 220-240V

Maximum Working Pressure (Bar) : 8bar

Height (mm) : 540mm

Diameter (mm) : 440mm