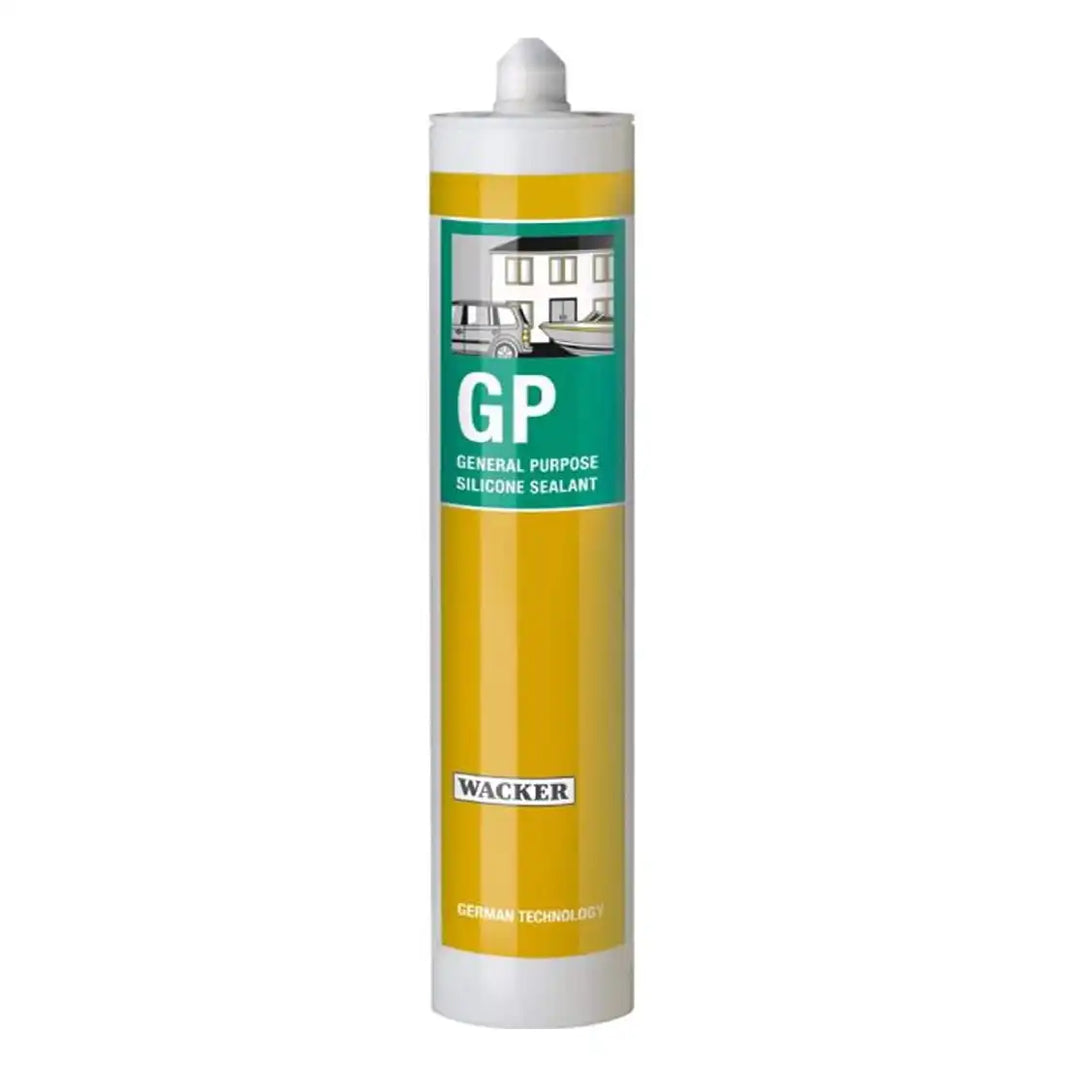 Wacker GP-General Purpose Silicone Sealant, 280ml - Brown
Cash On Delivery
7 Days Returnable
15+ Years Of Trust
15+ Branches
Description
Specifications
Reviews
Description
Specifications
Reviews
Wacker GP-General Purpose Silicone Sealant is a high-quality, one-component sealant that is designed to provide excellent adhesion and weather resistance. This silicone sealant is suitable for sealing and bonding a wide range of surfaces including glass, metal, ceramics, and plastics. It comes in a 280ml tube and is brown in color.

Wacker GP-General Purpose Silicone Sealant is easy to apply and provides a long-lasting, durable seal. It is resistant to water, weather, and UV radiation, making it ideal for both indoor and outdoor use. This silicone sealant can be used for a variety of applications, including sealing windows, doors, and gutters, as well as for general construction and DIY projects.

 

Features

Long shelf life for extended usability.
Non-sag formula for easy application.
Can be gunned at both low and high temperatures.
Rapid crosslinking for fast results.
Remains flexible at both low and high temperatures after curing.
Excellent adhesion to glass, vitrified surfaces, ceramic tiles, many plastics, and most paints.

 

Caution

It is important to note that silicone sealants should not be used in areas where they will be in contact with food, or water intended for human consumption, or where they may be exposed to prolonged heat or chemicals. It is also recommended to use appropriate safety gear, such as gloves and eye protection when applying the sealant adhesive.
Brand : Wacker

Type : General Purpose Silicone Sealant

Color : Brown

Weight : 150g

Liquid Volume : 280ml

Surface Recommendation : Glass, Tile, Plastic

Country of Origin : Germany

Quantity : 1Unit