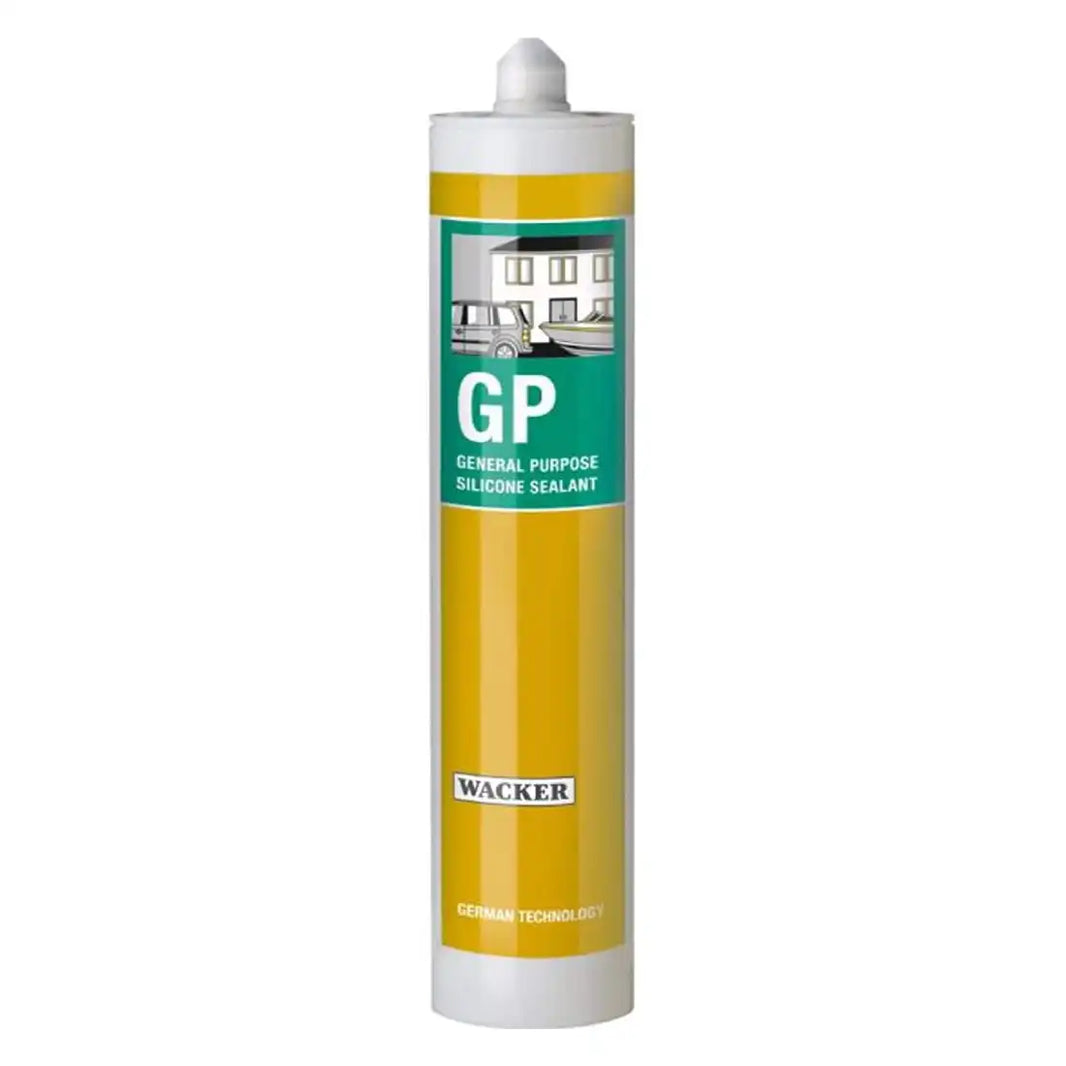 Wacker GP-General Purpose Silicone Sealant, 280ml - Black
Cash On Delivery
7 Days Returnable
15+ Years Of Trust
15+ Branches
Description
Specifications
Reviews
Description
Specifications
Reviews
Wacker GP-General Purpose Silicone Sealant is a type of sealant that is commonly used for a variety of applications, including sealing and bonding various surfaces. It is a silicone-based sealant that is known for its durability, resistance to weather and temperature changes, and ability to provide a strong and long-lasting bond.

Wacker GP Silicone Sealant comes in a size of 280ml and is in the color Black. This size is ideal for small to medium-sized projects and can be applied using a standard caulking gun.

 

Features


Long shelf life

Type: Silicone

Wacker Germany Silicone Sealant General Purpose GP

Non-sag
Readily gunnable both at low (+5 °C) and high (+ 40 °C) temperatures
Rapid crosslinking: quickly becomes tack-free and crack resistant.
Flexible at low (- 40 °C) and high temperatures (+ 100 °C) following cure.
Adheres excellently to glass, vitrified surfaces, ceramic tiles, many plastics, and most paints.

 

Caution

It is important to note that when using any type of sealant, it is crucial to follow the manufacturer's instructions carefully and take proper safety precautions to avoid any accidents or injuries. Additionally, it is recommended to test this Silicone Sealant on a small, inconspicuous area before applying it to the entire surface to ensure compatibility and desired results.
Brand : Wacker

Type : GP Silicone Sealant

Color : Black

Weight : 150g

Liquid Volume : 280ml

Surface Recommendation : Glass, Tile, Plastic

Material : Silicone

Country of Origin : Germany

Quantity : 1Unit