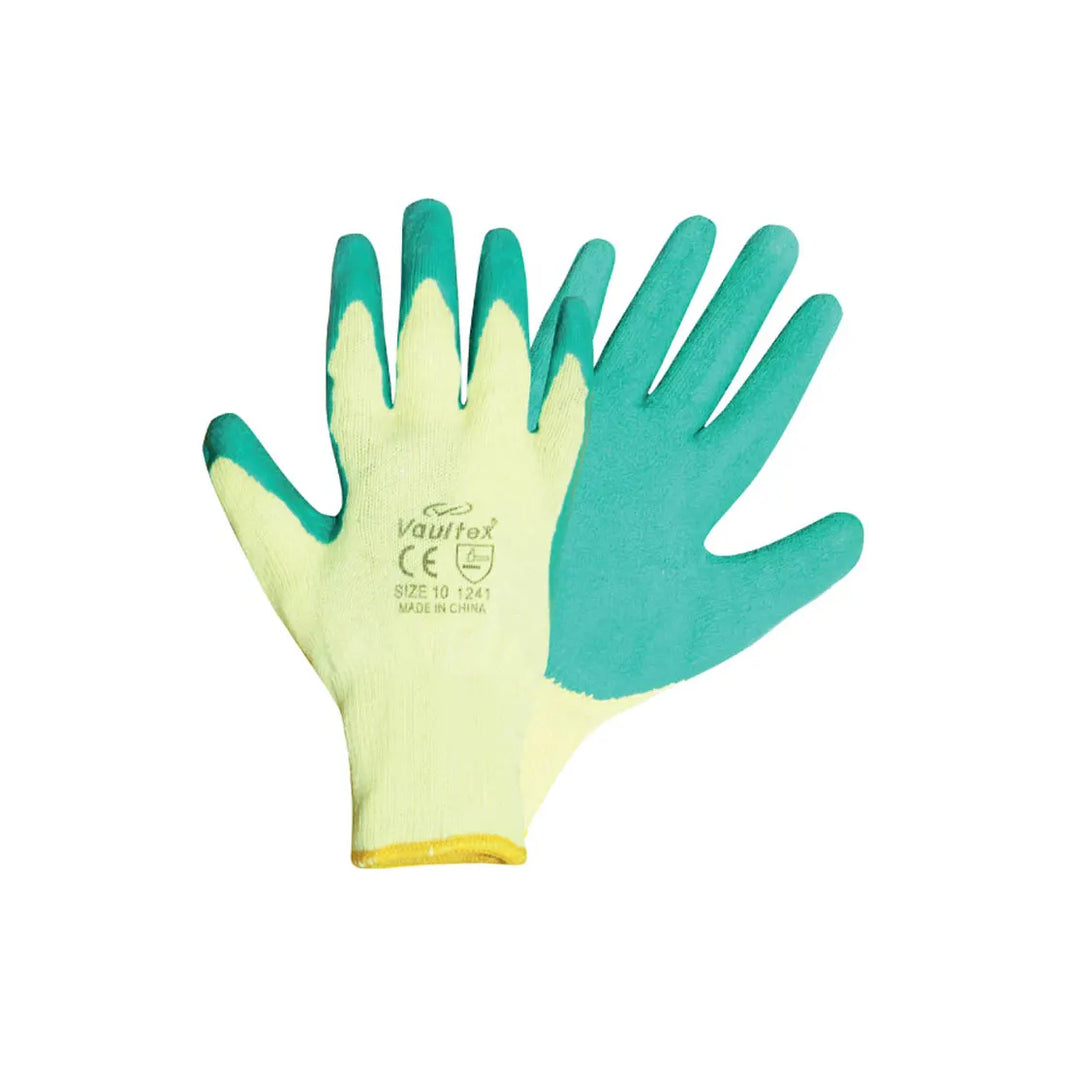 Vaultex YGL Latex Coated Gloves - Green
Delivery by 2-3 Days
Cash On Delivery
7 Days Returnable
15+ Years Of Trust
15+ Branches
Note: This product is a marketplace product, it's availability and delivery time will be inform you, when you place an order or you can check by contacting us through whatsapp or by call.
Description
Specifications
Reviews
Description
Specifications
Reviews
Vaultex YGL Latex Coated Gloves are a type of hand protection gear commonly used in various industries. These gloves feature a latex coating that provides excellent grip, flexibility, and protection against certain hazards. The green color of these gloves is primarily used for easy identification and visibility in work environments.

Vaultex Safety gloves have a durable latex coating that enhances grip and dexterity, making them suitable for handling slippery objects or materials. The gloves are designed to provide a comfortable fit and allow for easy hand movements. This flexibility is crucial for tasks that require precision and fine motor skills.

The latex coating adds an extra layer of protection, making these gloves resistant to abrasions. This feature is particularly useful in tasks that involve handling rough or abrasive materials. The textured latex surface provides a secure grip, even in wet or oily conditions. This feature helps prevent slips and accidents while handling objects.

Vaultex YGL Latex Coated Gloves are versatile and find applications in various industries, including manufacturing, construction, automotive, warehousing, gardening, and general maintenance.

Features

Flexible And Comfortable
Good Grip With Breathability
Anti-Acid, Anti-Alkali, Anti-Slip, And Penetration Resistance
Suitable For Mechanical And Low-Temperature Environments
Brand : Vaultex

Type : Latex Coated Gloves

Model : YGL

Color : Green

Coating : Latex

Finish : Crinkled

Application : Suitable For Mechanical And Low- Temperature Environments.