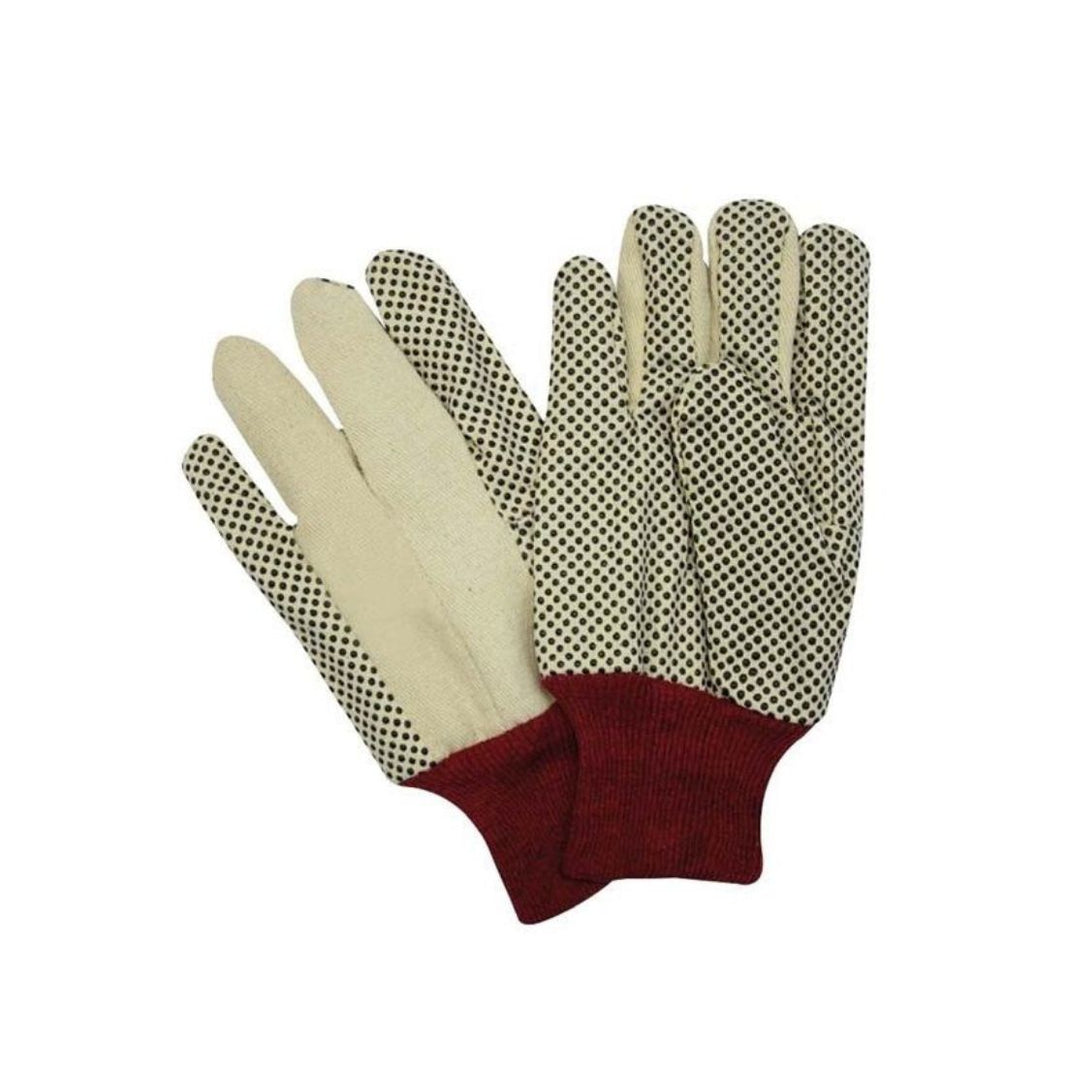 Vaultex VDD Dotted Safety Gloves 8 oz, 12 pcs
Delivery by 2-3 Days
Cash On Delivery
7 Days Returnable
15+ Years Of Trust
15+ Branches
Note: This product is a marketplace product, it's availability and delivery time will be inform you, when you place an order or you can check by contacting us through whatsapp or by call.
Description
Specifications
Reviews
Description
Specifications
Reviews
Vaultex VDD Dotted Safety Gloves are a type of work gloves designed to provide protection and enhanced grip in various industrial and manual labor applications. Safety gloves are commonly made from materials such as cotton, polyester, nylon, or a blend of these materials. These gloves may have a latex or nitrile coating on the palm and fingers for added durability and protection. 

The Polka-dotted design on these gloves enhances grip, reducing the likelihood of objects slipping from your hands during work. The gloves may also provide a certain level of protection against minor abrasions, cuts, or scratches.

Vaultex VDD Dotted Safety Gloves are suitable for a wide range of industries and tasks that require enhanced grip. Some common applications may include general construction, manufacturing, warehousing, automotive work, handling tools, and any manual labor that involves grasping or gripping objects.

Features

Double Layer Cotton With PVC Dots
Knitted Wrist Seals Out Dirt And Debris
PVC Polka Dots provide superior Grip In Dry Conditions For Safe And Secure handling comfort.
Applications: General Purpose, Maintenance, Manufacturing, Warehouse Operation, Parts Handling, etc.
Brand : Vaultex

Type : Dotted Safety Gloves

Model : VDD

Material : Double Layer Cotton With PVC Dots

Application : General Purpose, Maintenance, Manufacturing, Warehouse Operation, Parts Handling, etc.

Weight : 751 Grams / Doz