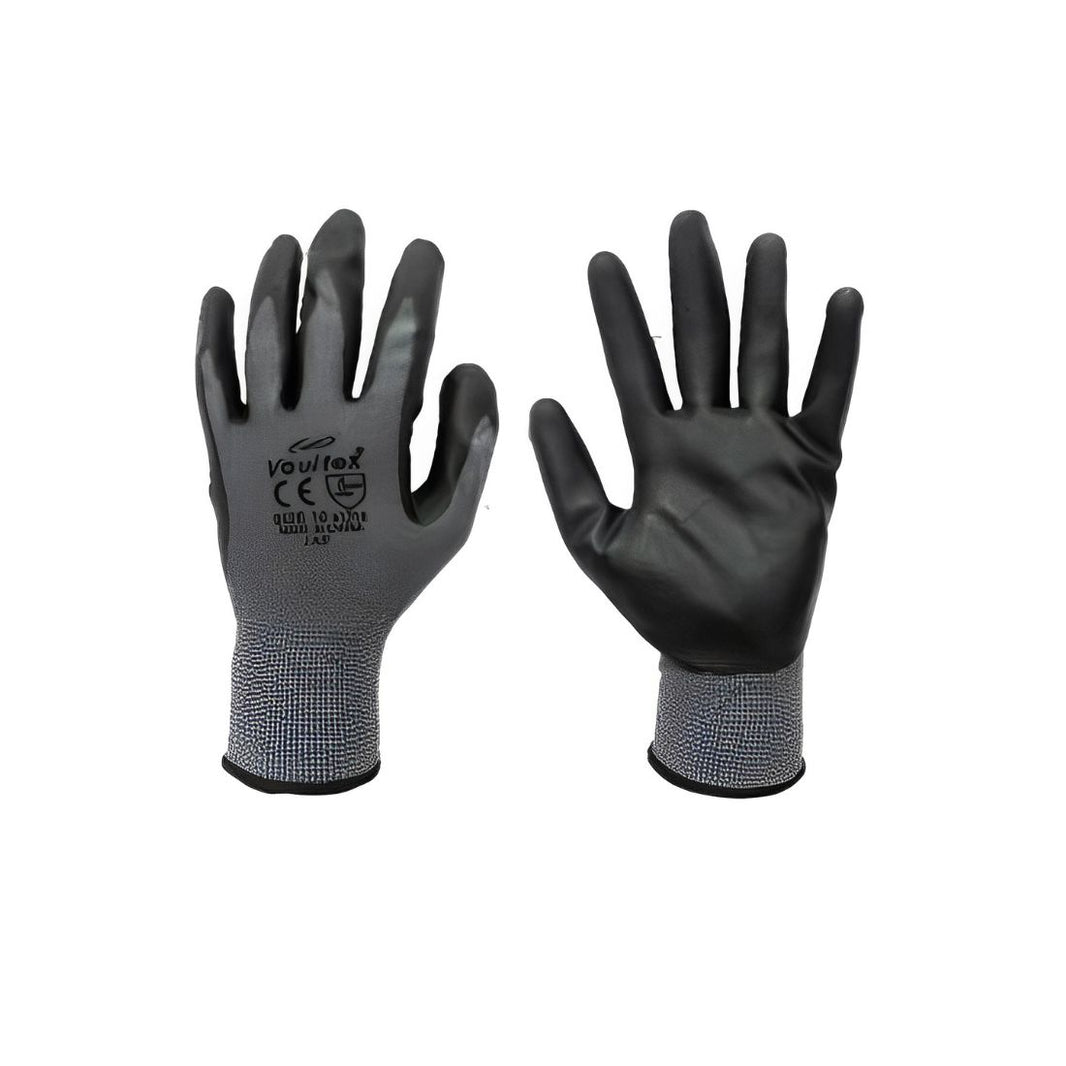 Vaultex JAF Nitrile Foam Coated Gloves - Grey
Delivery by 2-3 Days
Cash On Delivery
7 Days Returnable
15+ Years Of Trust
15+ Branches
Note: This product is a marketplace product, it's availability and delivery time will be inform you, when you place an order or you can check by contacting us through whatsapp or by call.
Description
Specifications
Reviews
Description
Specifications
Reviews
Vaultex JAF Nitrile Foam Coated Gloves are a type of work gloves that offer excellent protection and comfort in various industries. These gloves feature a foam nitrile coating on the palm and fingers, providing enhanced grip, dexterity, and tactile sensitivity.

The foam nitrile coating is designed to provide a cushioning effect, which helps to absorb shocks and vibrations, making these gloves suitable for tasks that involve handling tools, equipment, or machinery. The foam coating also offers good resistance to oils, greases, and liquids, ensuring a secure grip even in wet or oily conditions.

Vaultex JAF Nitrile Foam Coated Gloves are commonly used in industries such as construction, manufacturing, automotive, assembly lines, and maintenance. They are ideal for tasks that require both protection and precision, as the foam coating provides a balance between grip and sensitivity.

Features

Nitrile Coated Gloves On Grey Knitted Shell
Flexible and Comfortable
Good Grip with Breathable Elastic Wristband, Handling, and Assembling in Oily Environment
Handling in Wet and Greasy Environments
Brand : Vaultex

Item Name : Nitrile Coated Gloves

Model : JAF

Color : Black and Grey

Finish : Nitrile

Application : Automotive and Part Manufacturer, Maintenance, Offshore, Transportation, Utilities.