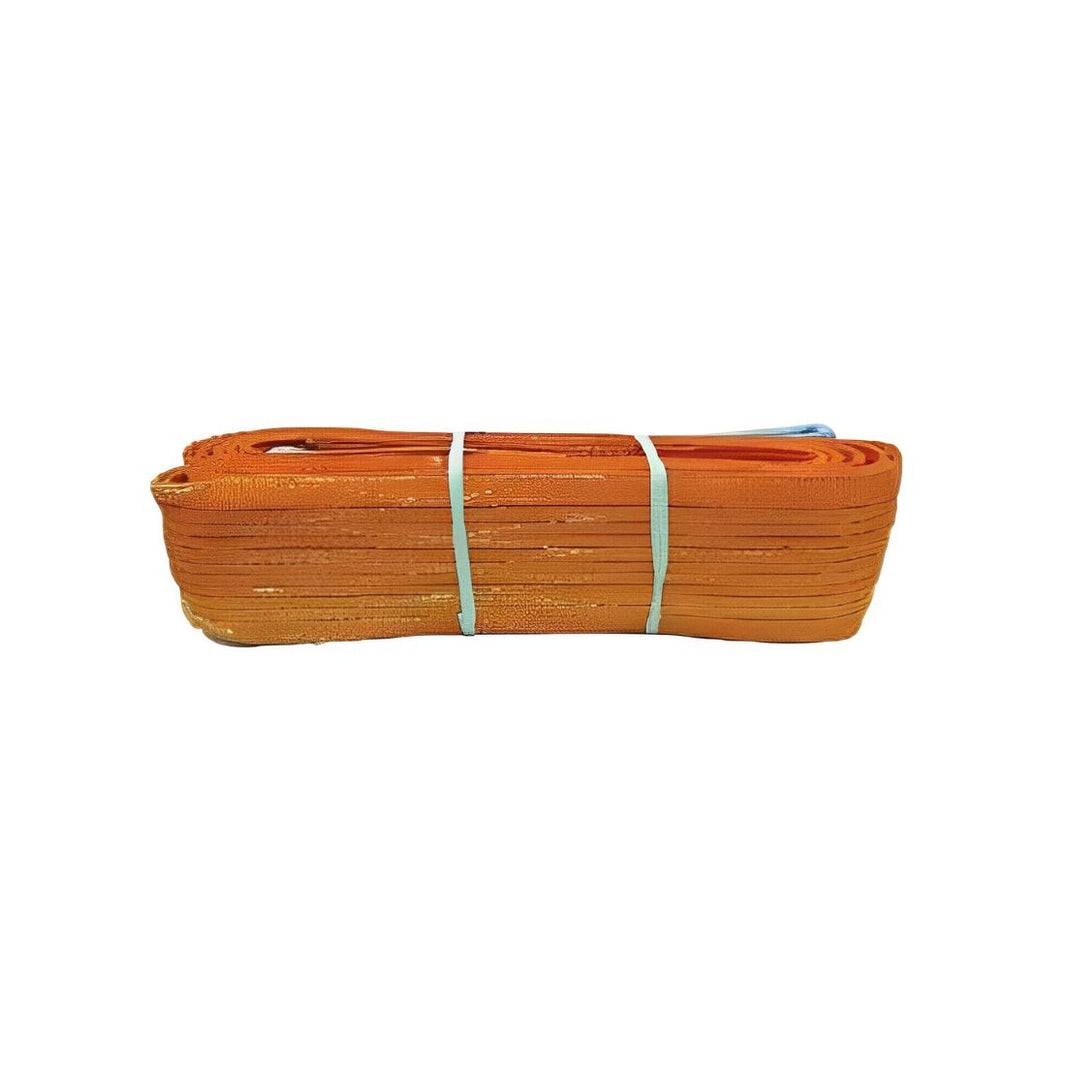 Vaultex GRP 2 Ply Polyester Webbing Sling - 5:1, Orange
Delivery by 2-3 Days
Cash On Delivery
7 Days Returnable
15+ Years Of Trust
15+ Branches
Note: This product is a marketplace product, it's availability and delivery time will be inform you, when you place an order or you can check by contacting us through whatsapp or by call.
Description
Specifications
Reviews
Description
Specifications
Reviews
Vaultex GRP 2 Ply Polyester Webbing Sling is a lifting and rigging tool commonly used in various industries to safely lift and move heavy loads. It has a safety factor of 5:1, which means it is designed to handle loads up to five times its working load limit (WLL). The working load limit is the maximum load the sling is rated to lift under normal use.

The sling is made of high-quality polyester webbing, which provides strength, durability, and resistance to abrasion. It features a 2-ply design, meaning it consists of two layers of webbing stitched together for enhanced strength and load-bearing capacity. The sling is orange in color, which helps with visibility and identification on the job site. The bright color makes it easier to distinguish from other slings or equipment and aids in ensuring safety during lifting operations.

Vaultex GRP 2 Ply Polyester Webbing Sling is typically used in applications such as construction, manufacturing, warehousing, and logistics, where lifting and rigging operations are common. It is suitable for lifting a variety of loads, including machinery, equipment, crates, and other heavy objects.

Features

Heavy duty high strength polyester flat webbing sling strap.

The working load can reach about 10000kg/10 ton.

It has 

high tensile strength, resistance to abrasion, and low stretch properties.
Brand : Vaultex

Type : Polyester Webbing Sling

Model : GRP

Material : 100% PES

Color : Orange

Size : 250MM X 10M

Capacity : 10 Ton

Safety Factor : 5:1