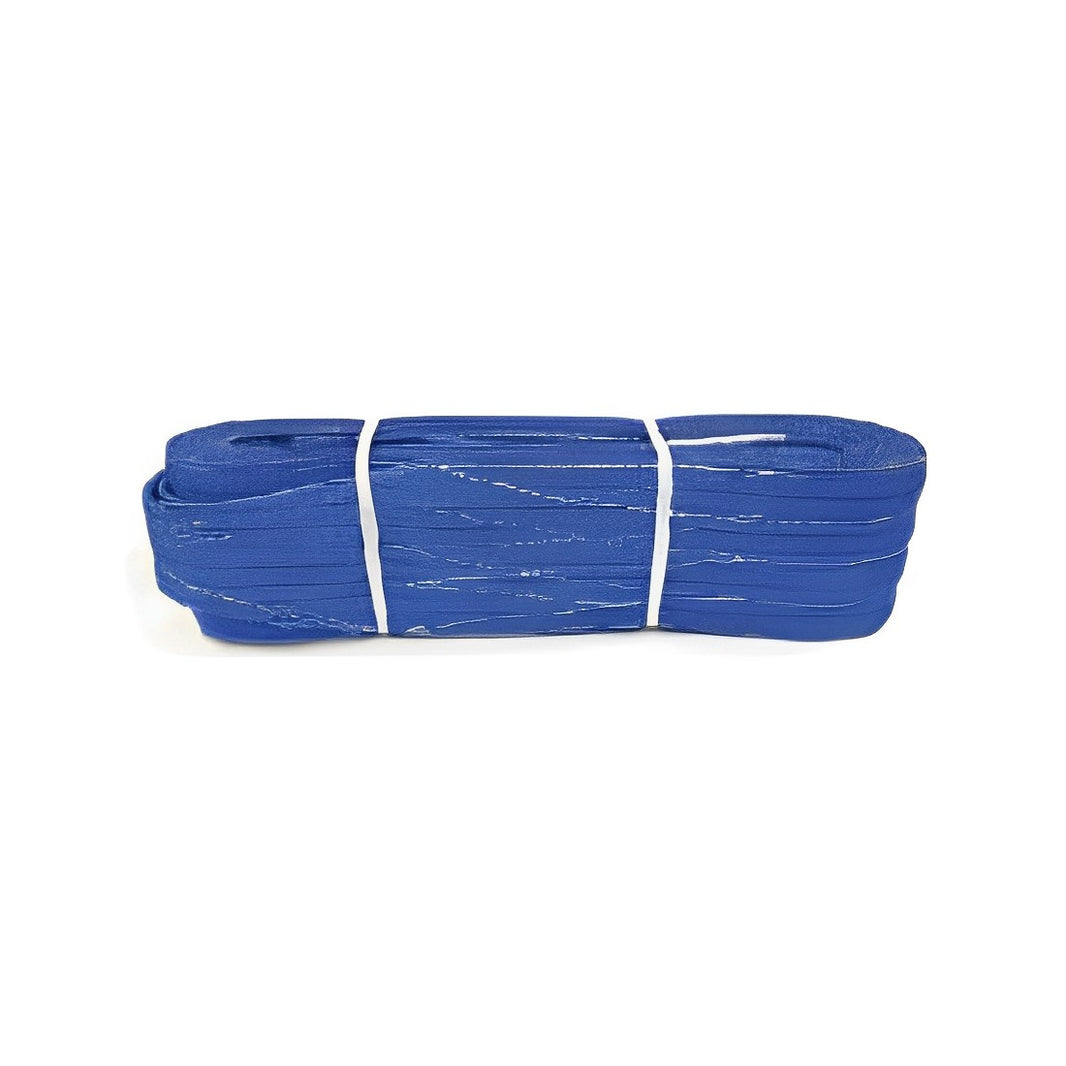 Vaultex DOU 2 Ply Polyester Webbing Sling - 7:1, Blue
Delivery by 2-3 Days
Cash On Delivery
7 Days Returnable
15+ Years Of Trust
15+ Branches
Note: This product is a marketplace product, it's availability and delivery time will be inform you, when you place an order or you can check by contacting us through whatsapp or by call.
Description
Specifications
Reviews
Description
Specifications
Reviews
Vaultex DOU 2 Ply Polyester Webbing Sling is a type of lifting sling commonly used in industrial and construction settings to lift and transport heavy loads. It is constructed with two layers (2-ply) of polyester webbing. Polyester is a strong and durable synthetic material that offers excellent resistance to abrasion, UV rays, and chemical exposure, making it suitable for various lifting applications.

The "7:1" ratio refers to the safety factor or working load limit (WLL) of the sling. A safety factor of 7:1 means that the sling is designed to handle a maximum load that is seven times the working load limit. The sling is Blue in color, and that often used to differentiate between different types of slings or to represent specific load capacities. 

Vaultex DOU 2 Ply Polyester Webbing Sling is versatile and can be used in a wide range of lifting and rigging applications. They are commonly used in industries such as manufacturing, construction, warehousing, and logistics. These slings are suitable for lifting loads of different shapes, sizes, and weights.

Features

Heavy duty high strength polyester flat webbing sling strap.

The working load can reach about 8000kg/8 ton.

It has 

high tensile strength, resistance to abrasion, and low stretch properties.
Brand : Vaultex

Type : Polyester Webbing Sling

Model : DOU

Material : 100% PES

Color : Blue

Size : 200MM X 10M

Capacity : 8 Ton

Safety Factor : 7:1