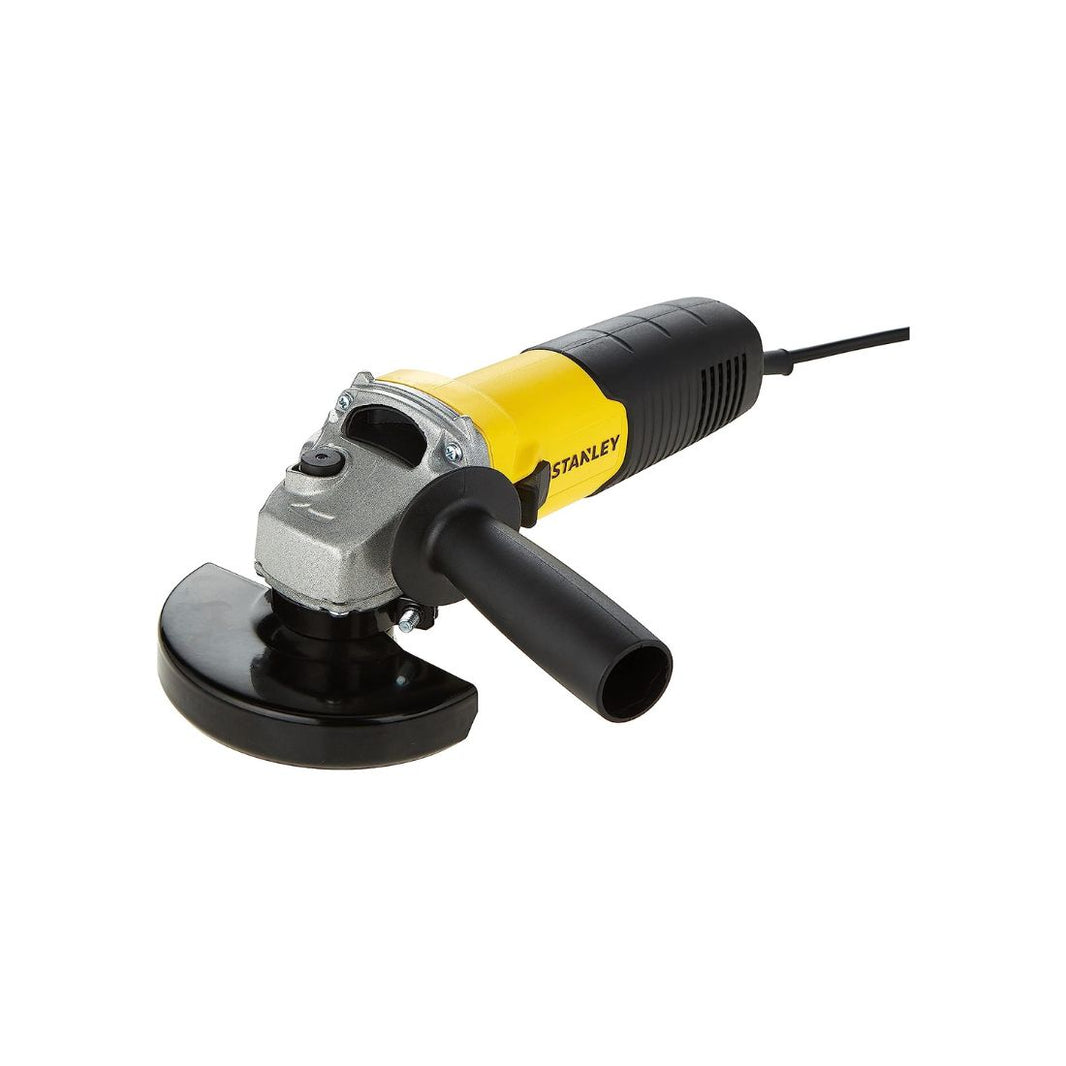 Stanley STGS7115-B5 Small Angle Grinder 750W, 115mm
Cash On Delivery
7 Days Returnable
15+ Years Of Trust
15+ Branches
Description
Specifications
Reviews
Description
Specifications
Reviews
Stanley STGS7115-B5 Small Angle Grinder is a power tool designed for various grinding, cutting, and polishing tasks. It has a power rating of 750 watts, which determines its performance and ability to handle different materials and tasks effectively. The Grinder features a 115mm (4.5-inch) disc size. The disc size refers to the diameter of the grinding or cutting disc that can be attached to the tool.

This angle grinder is suitable for a range of applications, including cutting metal or masonry, grinding metal or concrete surfaces, removing rust or paint, and polishing various materials. It is equipped with safety features such as a spindle lock, which allows for easy and secure disc changes, and a protective guard that shields the user from debris or sparks generated during operation.

The tool is designed with user comfort in mind. It features an ergonomic handle that provides a comfortable grip and reduces fatigue during prolonged use. The grinder may include a variable speed control feature that allow to adjust the rotational speed of the disc according to the task requirements. Stanley STGS7115-B5 Small Angle Grinder may come with additional accessories such as grinding discs, cutting discs, and a wrench for disc changes.

Features

Quick & Easy Change of Accessories with the Spindle Lock.
Optimized Air Vents for Best Cooling & Longer Motor Life.
Better Control & Maximum Safety with the Anti-Slip Grooves Design.
Powerful Motor for Carrying Out A Large Variety of Cutting & Grinding Tasks.
can be Used for Cutting Metal, Removing Excess Weld & Rust from Metal Work.
Less Vibration, Lower Noise Level & Longer Life Span with the Spiral Bevel Gears.
Comfortable Gripping Resulting in Superior Ergonomics with the Compact Housing Design.
Brand : Stanley

Type : Small Angle Grinder

Model : STGS7115-B5

Power Source : Corded Electric

Color : Yellow & Black

Blade Diameter : 115 mm

Maximum Power : 750 W