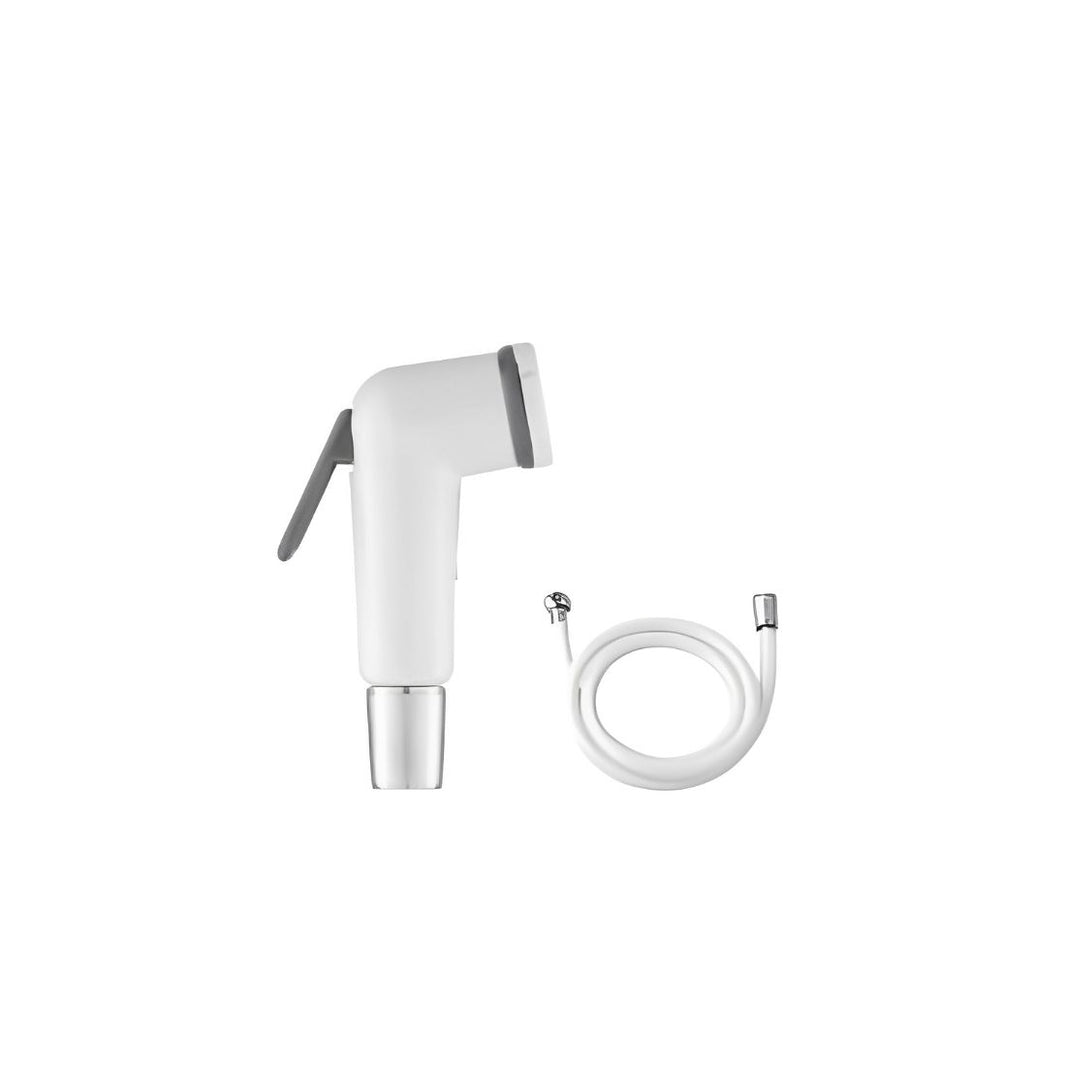 Sanitar SAMA Shattaf With PVC Hose - White
Delivery by 2-3 Days
Cash On Delivery
7 Days Returnable
15+ Years Of Trust
15+ Branches
Note: This product is a marketplace product, it's availability and delivery time will be inform you, when you place an order or you can check by contacting us through whatsapp or by call.
Description
Specifications
Reviews
Description
Specifications
Reviews
Sanitar SAMA Shattaf With PVC Hose is a handheld bidet sprayer that allows for personal cleaning after using the toilet. It typically consists of a nozzle attached to a PVC hose, which is connected to the water supply. The nozzle has multiple water pressure settings that can be adjusted according to individual preference.

The shattaf nozzle is usually made of high-quality plastic or stainless steel, while the hose is made of flexible PVC (Polyvinyl Chloride), which is known for its durability and resistance to water damage. It usually requires connecting the hose to the water supply valve or the toilet's water tank using a T-valve or diverter. The installation process may vary depending on the specific model and the existing plumbing setup.

Sanitar SAMA Shattaf With PVC Hose provides a more hygienic alternative to using toilet paper alone. It offers a gentle and effective cleansing option, which many people find more comfortable and refreshing. It is operated by manually controlling the water flow with a lever or button located on the sprayer handle. The adjustable water pressure allows users to customize their cleaning experience. 

Features

Flexible handheld design & comfortable grip feel

High-quality materials used

Durable & resistant to corrosion.
Brand : Sanitar

Type : Shattaf Set

Model : SAMA

Material : PVC, Chrome

Color : White

Length : 120cm

Quantity : 1 Pcs