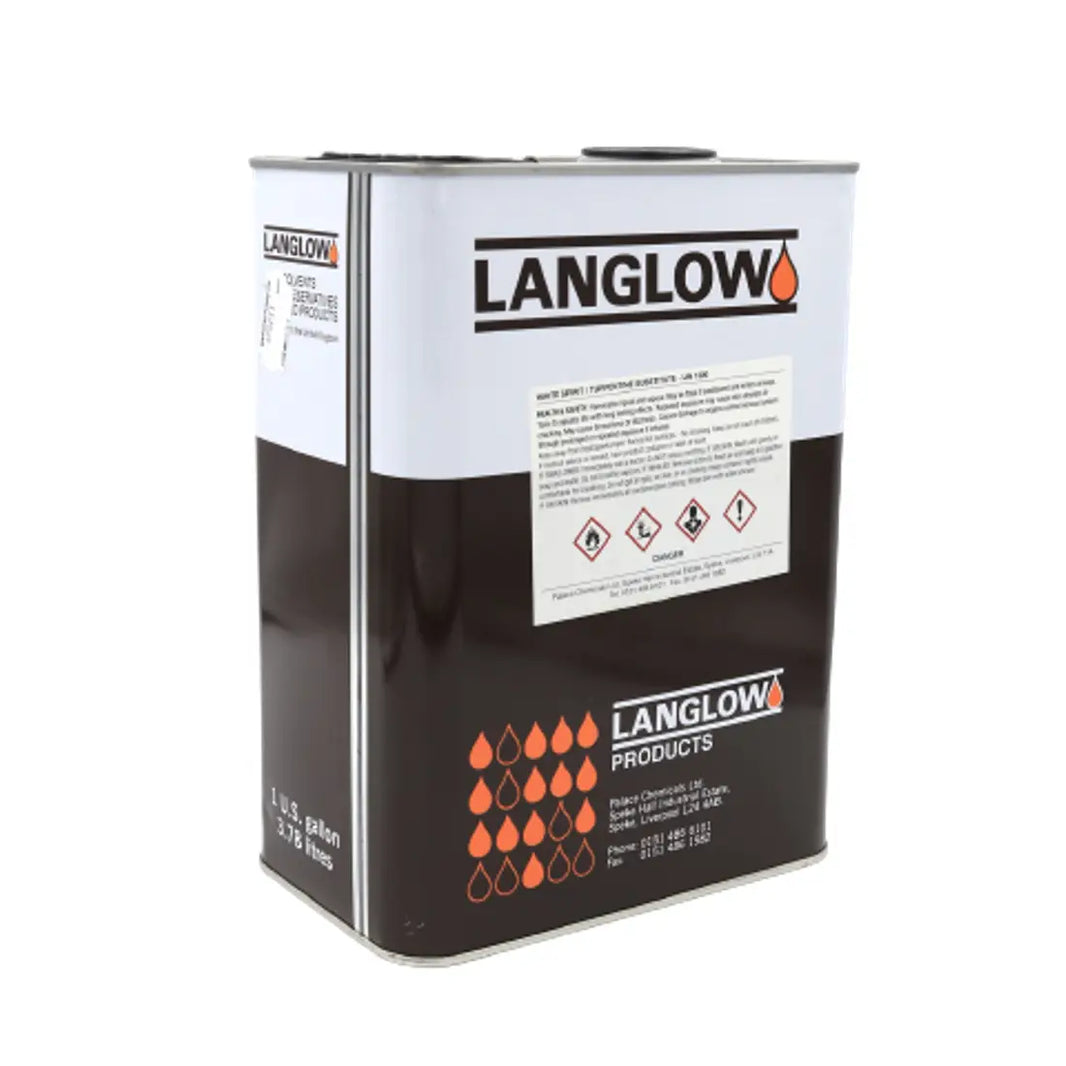 Langlow UN1300 Turpentine Substitute - 3.78L
Cash On Delivery
7 Days Returnable
15+ Years Of Trust
15+ Branches
Description
Specifications
Reviews
Description
Specifications
Reviews
A general-purpose solvent especially suited for cleaning and removing heavy oil deposits and grease stains from most surfaces and mechanical equipment. Can be used to clean oil-based coatings from brushes, rollers and tools. Low volatility clear kerosene distillate fraction, which is derived from petroleum hydrocarbons and notable by its characteristic odor.

FLAMMABLE & HARMFUL.
Flash point = 41°C.
Specific gravity = 0.79 g/ml.
Miscible only with oils.
Dissolves heavy oil stains.
Brand : LANGLOW

Type : Turpentine Substitute

Suitable For : Cleaning Paint brush

Content : 3.78Litre (1 US Gallon)