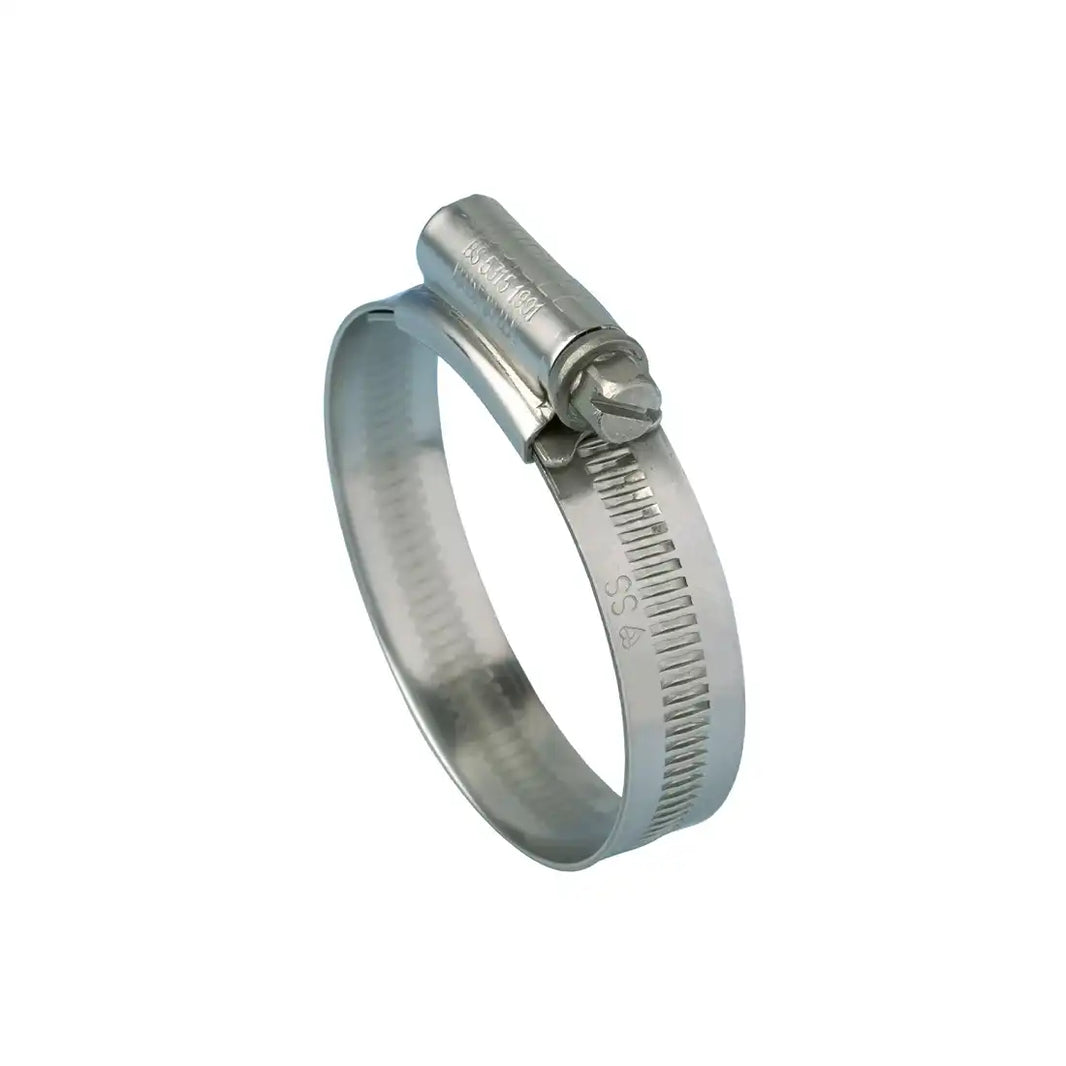 Jubilee Hose Clips 304 Stainless Steel Clamp BS35 25-35mm - 1, 10 pcs
Cash On Delivery
7 Days Returnable
15+ Years Of Trust
15+ Branches
Description
Specifications
Reviews
Description
Specifications
Reviews
The most versatile of hose clips in the Jubilee range, our Original Range Jubilee hose clamps in 304 (18/8) stainless steel is widely used across all industries where hose clips are used to secure hoses, as well as for other applications.

Jubilee Pipe Hose Clips

corrosion resistance enables their use in the marine, oil and gas, and food sectors, as well as the agricultural, hardware, and industrial sectors, where higher corrosion resistance is required.

The Jubilee BS35 hose clamp consists of a circular steel band combined with a worm gear fixed to one end.

The hose clip is designed to hold a soft, pliable hose onto a rigid circular pipe, or sometimes a solid spigot, of a smaller diameter.

Jubilee hose clip is made of stainless steel, is corrosion-resistant, and is rust-proof.

BS35 hose clamp is stronger and has more life than PVC and mild steel pipe clamp.

The size of this hose clamp is 25mm-35mm.

1 pack of hose clips contains 10 pieces.

Made in England.
Brand : Jubilee

Type : Hose Clip

Model : BS35-1

Size : 25-35mm

No. of pcs / pack : 10

Material : 304 Stainless Steel

Bandwidth : 13.0mm

Band Thickness : 0.914mm

Recommended Tightening Torque : 5.1 Nm

Maximum Tightening Torque : 6.8 Nm

Maximum Recommended Pressure Held : 102 PSI

Fastening : 7mm A/F Screw

Corrosion Resistance : 1000 hours NSS Test