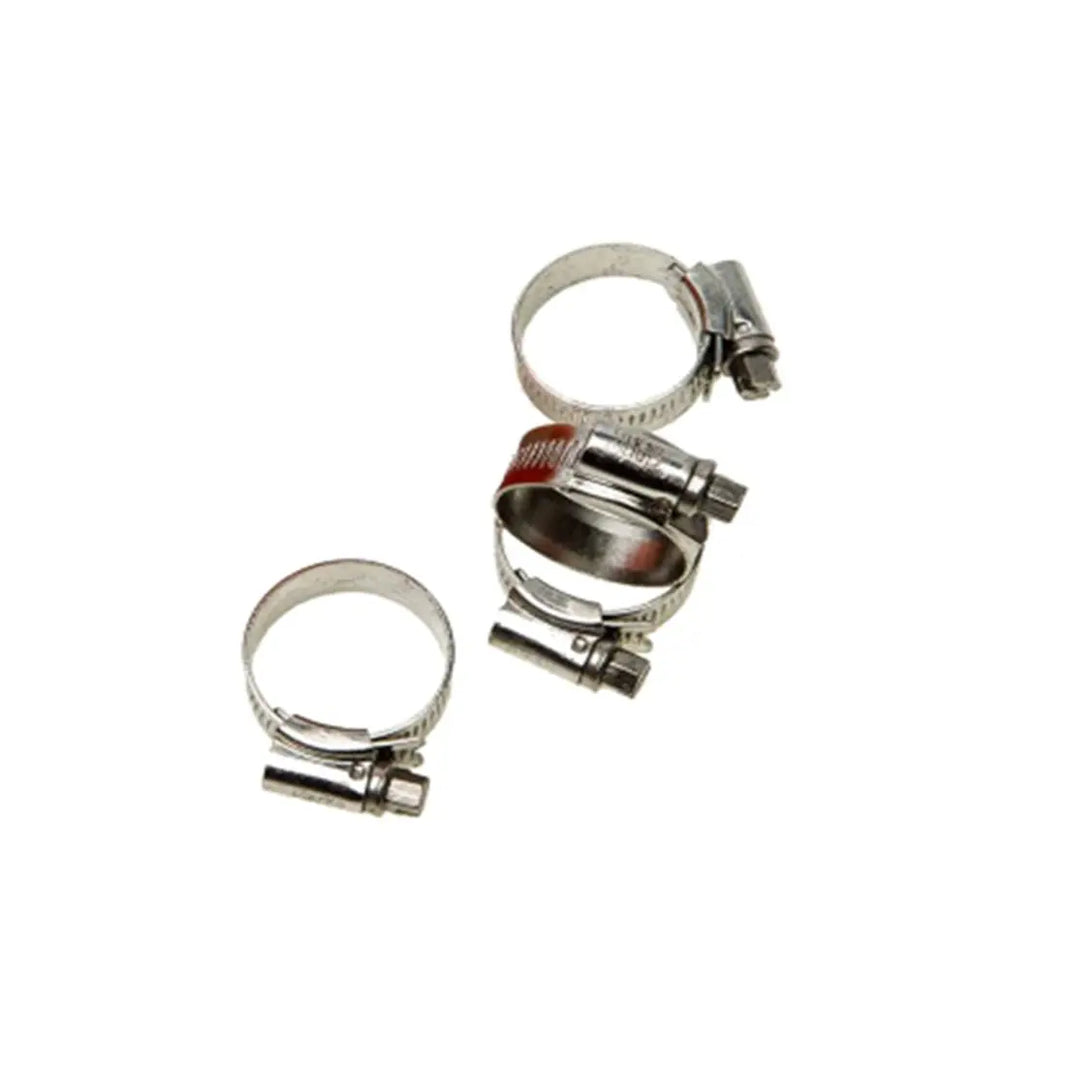 Clarke BS40 Pipe Hose Clips Bi-Metal Clamp 30-40mm - 1X, 10 pcs
Cash On Delivery
7 Days Returnable
15+ Years Of Trust
15+ Branches
Description
Specifications
Reviews
Description
Specifications
Reviews
The Clarke BS40 hose clamp consists of a circular steel band combined with a worm gear fixed to one end.

The hose clip is designed to hold a soft, pliable hose onto a rigid circular pipe, or sometimes a solid spigot, of a smaller diameter.

Clarke hose clip is made of iron, colorized zinc plated surface, corrosion resistant, and rust proof.

BS40 hose clip is stronger and has more life than PVC pipe clamp.

The size of this hose clamp is 30mm-40mm.

1 pack of hose clips contains 10 pieces.
Brand : Clarke

Type : Hose Clip

Model : BS40-1X

Size : 30-40mm / 1.125"-1.625"

No. of pcs / pack : 10

Features : Worm Gear Fixed, Iron, Colorized Zinc, Corrosion Resistant, Rust Proof