Skip to product information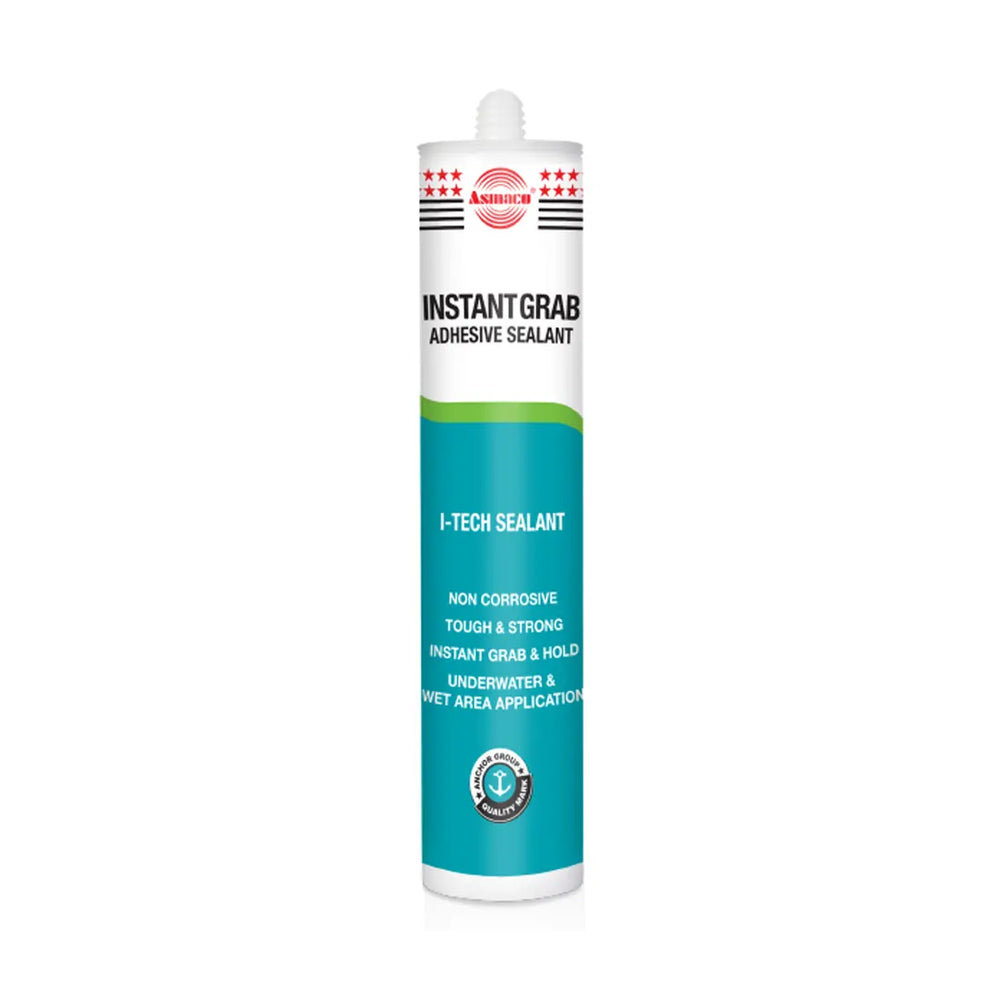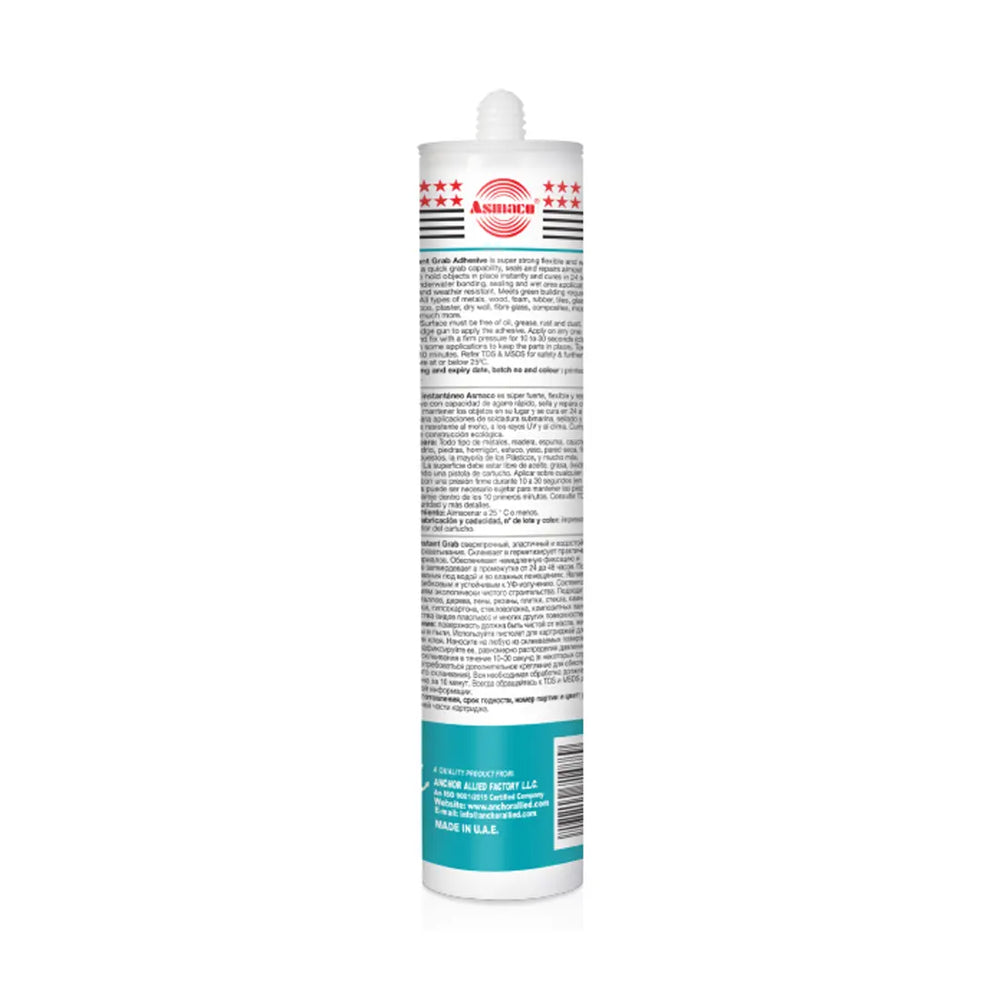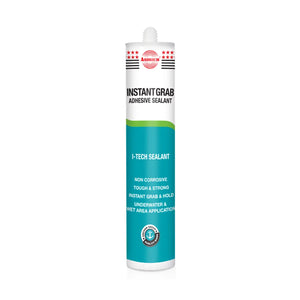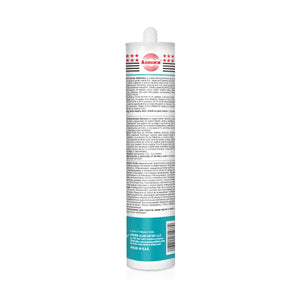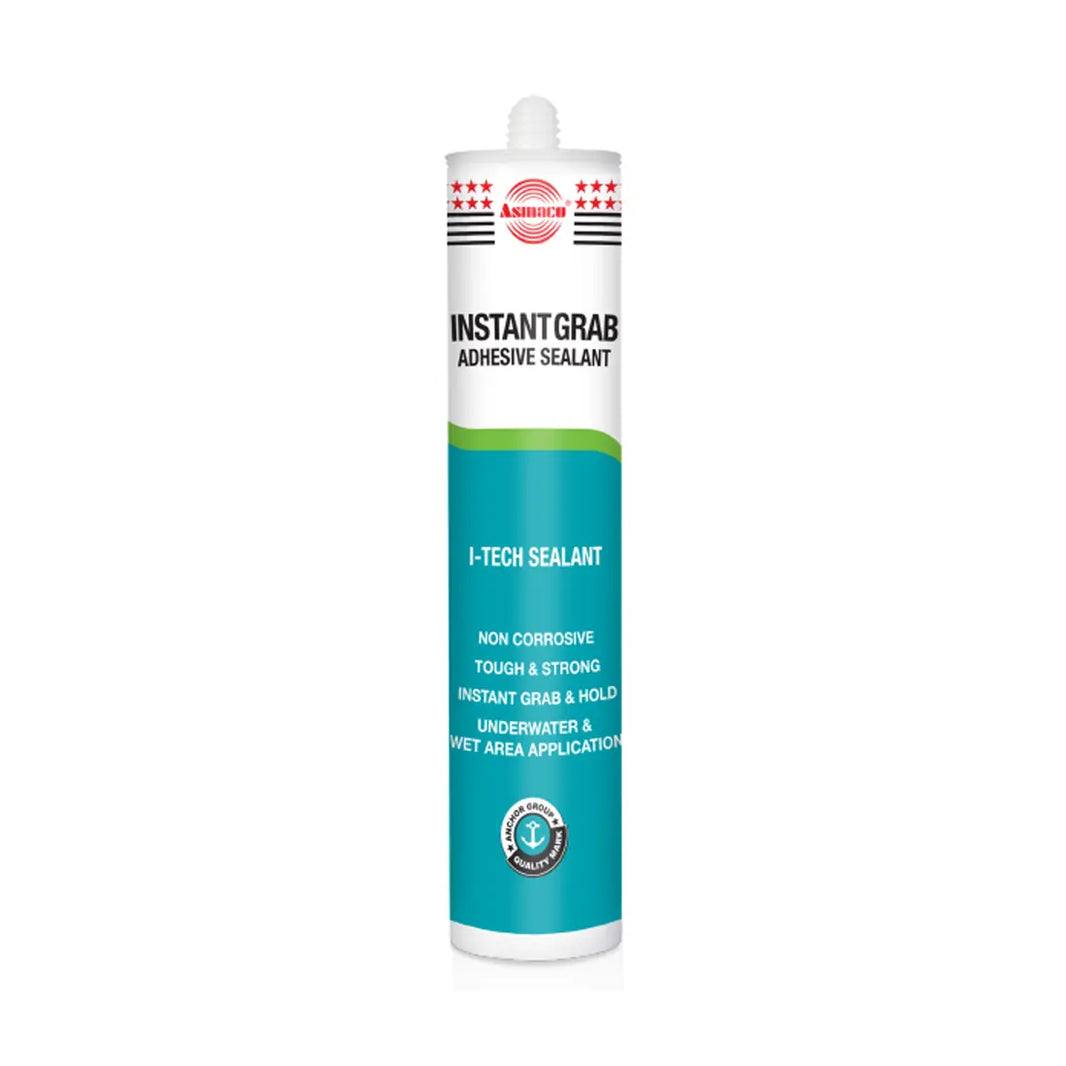 Asmaco Instant Grab Underwater Adhesive Sealant - White
Cash On Delivery
7 Days Returnable
15+ Years Of Trust
15+ Branches
Type:
Instant Grab Sealant
Description
Specifications
Reviews
Description
Specifications
Reviews
Asmaco Instant Grab Underwater Adhesive Sealant is a type of adhesive that is specially designed to work in wet or underwater conditions. It is commonly used for sealing leaks and gaps in swimming pools, aquariums, fountains, and other underwater structures.

This particular Adhesive Sealant comes in white color and is designed to provide an instant, strong, and waterproof bond to a variety of surfaces, including metal, concrete, wood, and plastic. It has excellent resistance to water, chemicals, and UV radiation, making it ideal for outdoor applications.

To use the Asmaco Instant Grab Underwater Adhesive Sealant, the surface should be clean, dry, and free of any grease or debris. The sealant can be applied directly from the tube using a standard caulking gun, and it will adhere to the surface within minutes. The sealant cures fully within 24 hours, depending on the temperature and humidity.

Overall, Asmaco Instant Grab Underwater Adhesive Sealant is a reliable and versatile adhesive glue that is ideal for anyone who needs to make repairs or seal leaks in wet or underwater environments.

Features

Can be used on dry or wet surfaces

Can be applied underwater
Strong instant grab adhesive that locks into place and holds on tight.
Paintable
Permanently Flexible
Non-sag
Can be applied to overhead surfaces
VOC compliant
Excellent resistance to chemicals and microorganisms
UV and weathering resistant
Low odor adhesive

Applications 

ASMACO Instant Grab Adhesive is a DIY sealant that can be used also in many forms of construction & Building including structural joints in heavy cladding, structural movement joints in floors, and floor joints in heavily trafficked areas. It bonds well under water and has excellent grab on porous substrates. It can also be used in industries such as signage, marine, shop fitters, etc.

Asmaco Instant Grab underwater adhesive is best suited for applications viz. household trim and molding, tile bonding and sealing, underwater bonding, underwater sealing and repair, bonding landscape blocks, paneling installation, sealing showers/pipes and baths, countertops & cabinets installation and repairs, bonding backsplash to walls, window & door installation and sealing, masonry Sealing, installing wall stone, pool tile fixing and repairs, home exterior fixing and repairs, gutter sealing, roofing applications and repairs, HVAC sealing, and repairs, marine & automotive applications and repairs, DIY projects, emergency adhesive, and sealant repairs.

Recommended surfaces: Metals, Wood, Foam, Rubber, Tile, Ceramic, Marble, Porcelain, Glass, Granite, Brick, Concrete, Stucco, Plaster, Stone, drywall, Fiberglass, Some plastics & vinyl, composites, PVC, EPS, EPDM roofs, etc.
Brand : Asmaco

Type : Adhesive Sealant

Color : White

Composition : 1-part Hybrid, moisture curing

Consistency : Smooth

Skin Over Time, min : 9

Curing rate, mm/Day : 3.5

Specific Gravity : 1.58

Sag flow : Non-sag

Service temperature : -40°C to +90°C

Application temperature : 5°C to +35°C

Tear strength, N/mm : 8.6

Shore A Hardness : 53

Tensile Strength, N/mm2 : 2.02

Elongation at break, % : 400

100% Elastic modulus : 1.45

UV resistance : Good

Bonding underwater : Good

Quantity : 1 Bottle