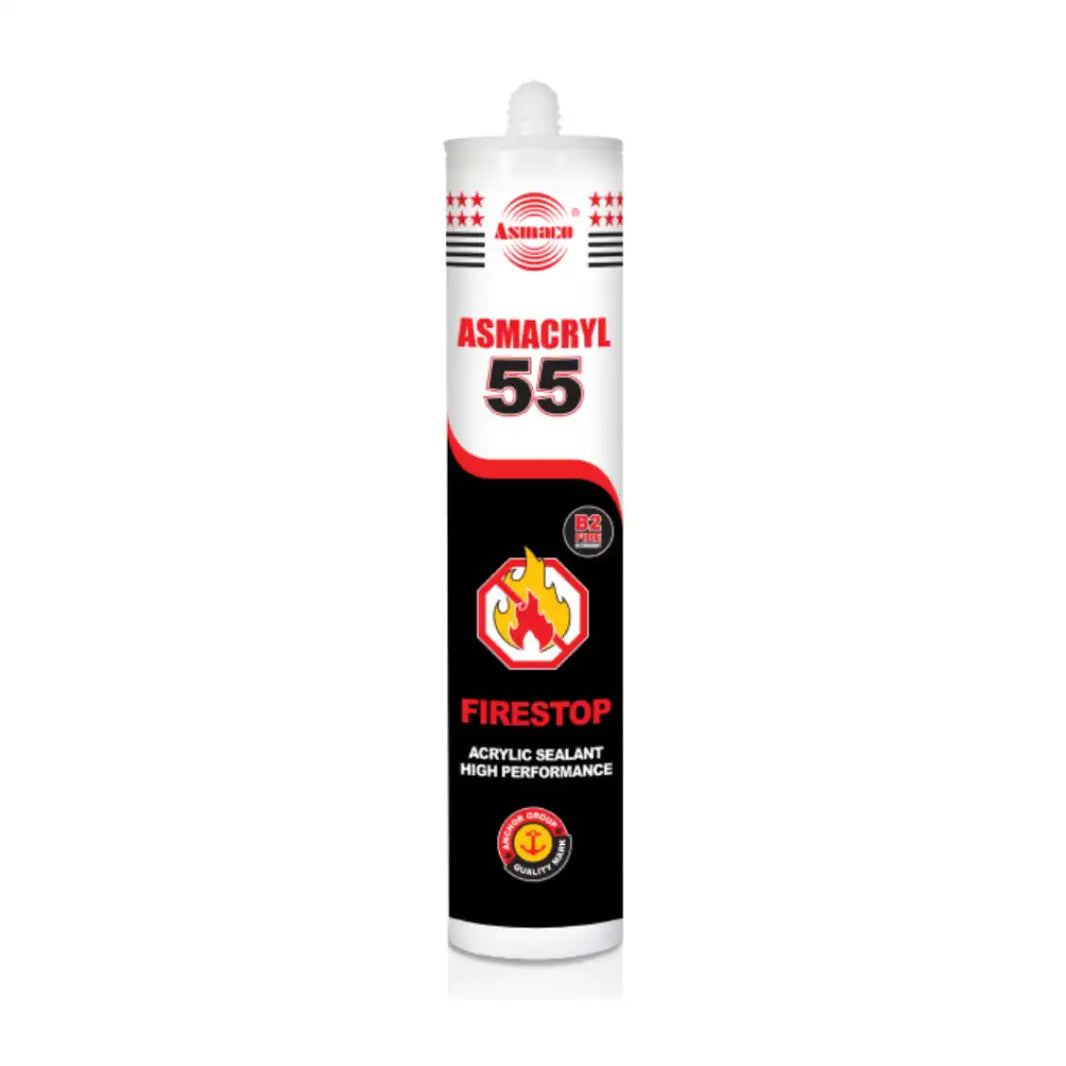 Asmaco Asmacryl 55 Fire Retardant Acrylic Sealant - White
Cash On Delivery
7 Days Returnable
15+ Years Of Trust
15+ Branches
Description
Specifications
Reviews
Description
Specifications
Reviews
Asmaco Asmacryl 55 Fire Retardant Acrylic Sealant is a single-component gun-grade sealant based on fire-resistant acrylic emulsions. The sealant is suitably formulated by using special additives and chemicals.

Hence, Asmaco acrylic glue is re-resistant, easy to apply and seals joints between construction parts subjected to moderate stress. It is ready to use and seals internal and external joints in porous substrates such as concrete, plastics, asbestos, cement, brickwork, and wood.

Asmaco Asmacryl 55 Fire Retardant Acrylic Sealant can be used for sealing all low-movement joints and restricts the passage of fire and smoke from room to room and to escape routes. Since Asmaco Acrylic sealant is water-based, it is user-friendly and free from chlorine.

Features

Easy–to–use one component type.

Cures at room temperature at ambient humidity conditions.

No surface pre-treatment or primer is required on most of the surfaces.

Water-based low VOC sealant.
Brand : Asmaco

Type : Fire Stop Silicone

Model : Asmacryl 55

Color : White

Quantity : 1 Pcs