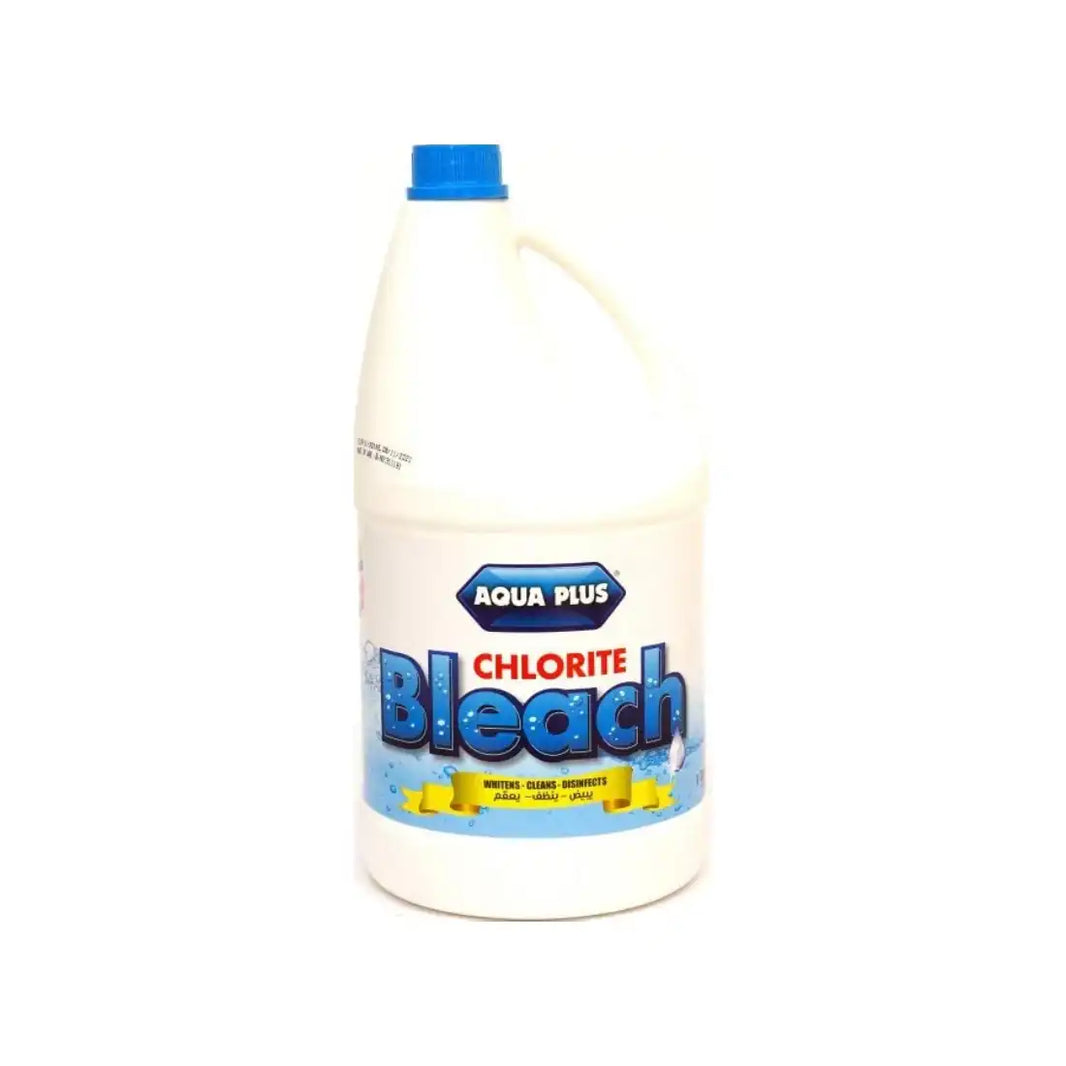 Aqua Plus Chlorite Bleach 1 Gallon
Description
Specifications
Reviews
Description
Specifications
Reviews
Used as household chemicals to whiten clothes and remove stains and as disinfectants, primarily in the hotels, hospitals, restaurants, bathroom and kitchen. It has strong bactericidal properties and are used for disinfecting and sterilizing. 

Kills 99.9% of common household germs

Removes stains, cleans and disinfects.

One product, many usages, laundry, bathroom Kitchen, around the house and many others.
Brand : Aqua Plus

Type : Chlorite Bleach

Capacity : 1 Gallon

Uses : Whitens, Cleans, Disinfects